---
Dashboard in the Fleet app
The Dashboard feature is available in our mobile Fleet App. This feature allows users to view key fleet even while on the go!
A powerful tool for fleet managers, Dashboard in Fleet App makes tracking KPIs more accessible. Vehicle status, fuel usage, driver performance, and events can be analyzed in a few taps.
Once your Dashboard Metrics and Widgets are configured in the web application, you can stay on top of fleet details and drill down into event occurrences. Make better decisions and save time, all while on the go.
Don't have the Fleet App yet? Scan a QR code and download it today.

How to open Dashboard in Fleet app:
Note: Make sure your Fleet App is updated to the lastest version!
1. Launch the Fleet app and tap on the Dashboard icon.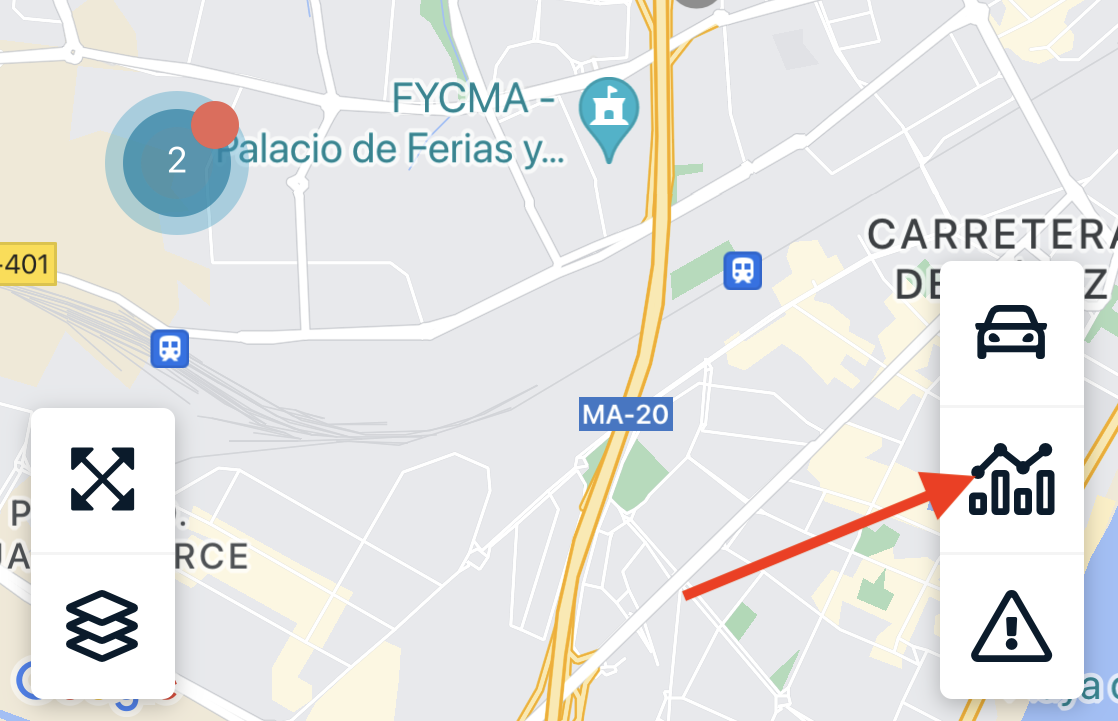 2. All widgets that are active in the web application platform will be accessible on the mobile app.
Fleet app Dashboard views: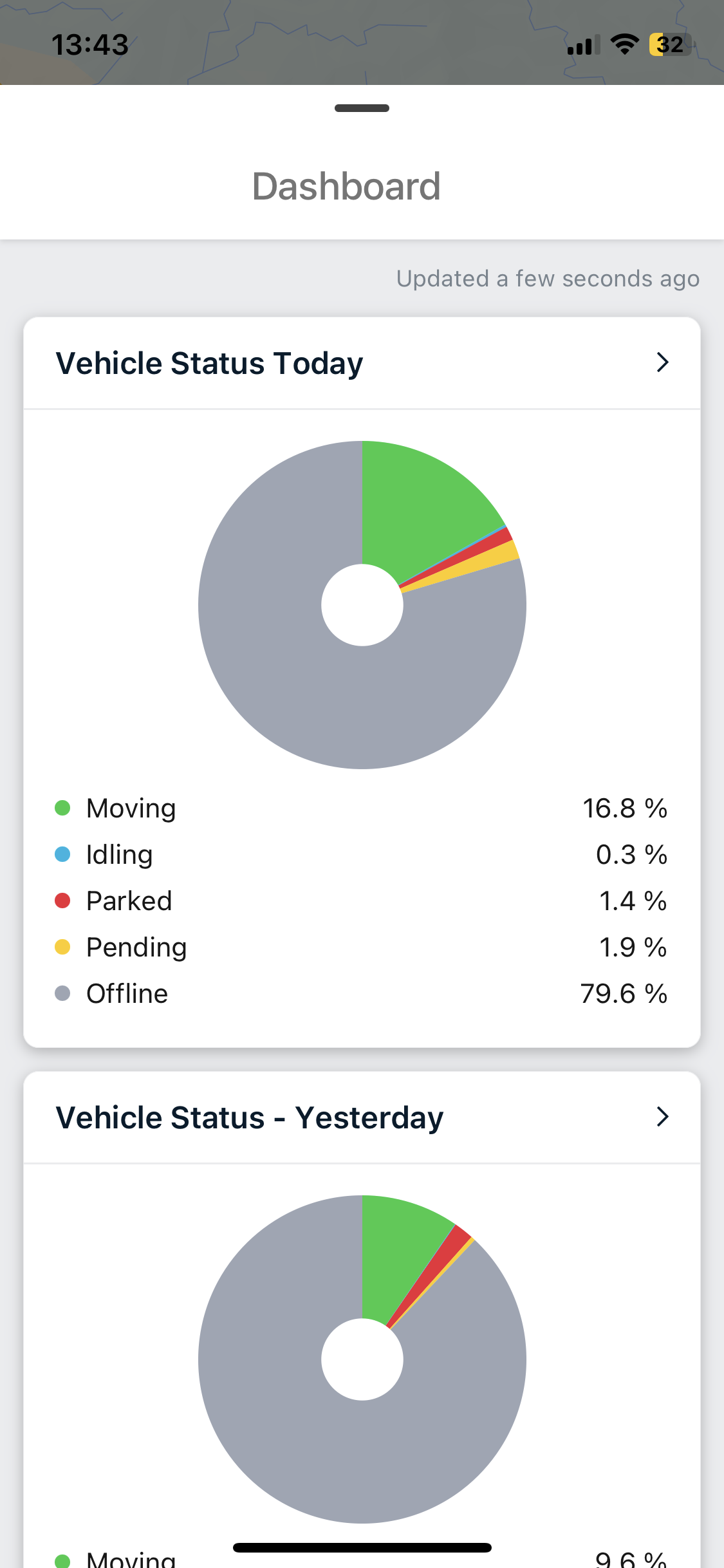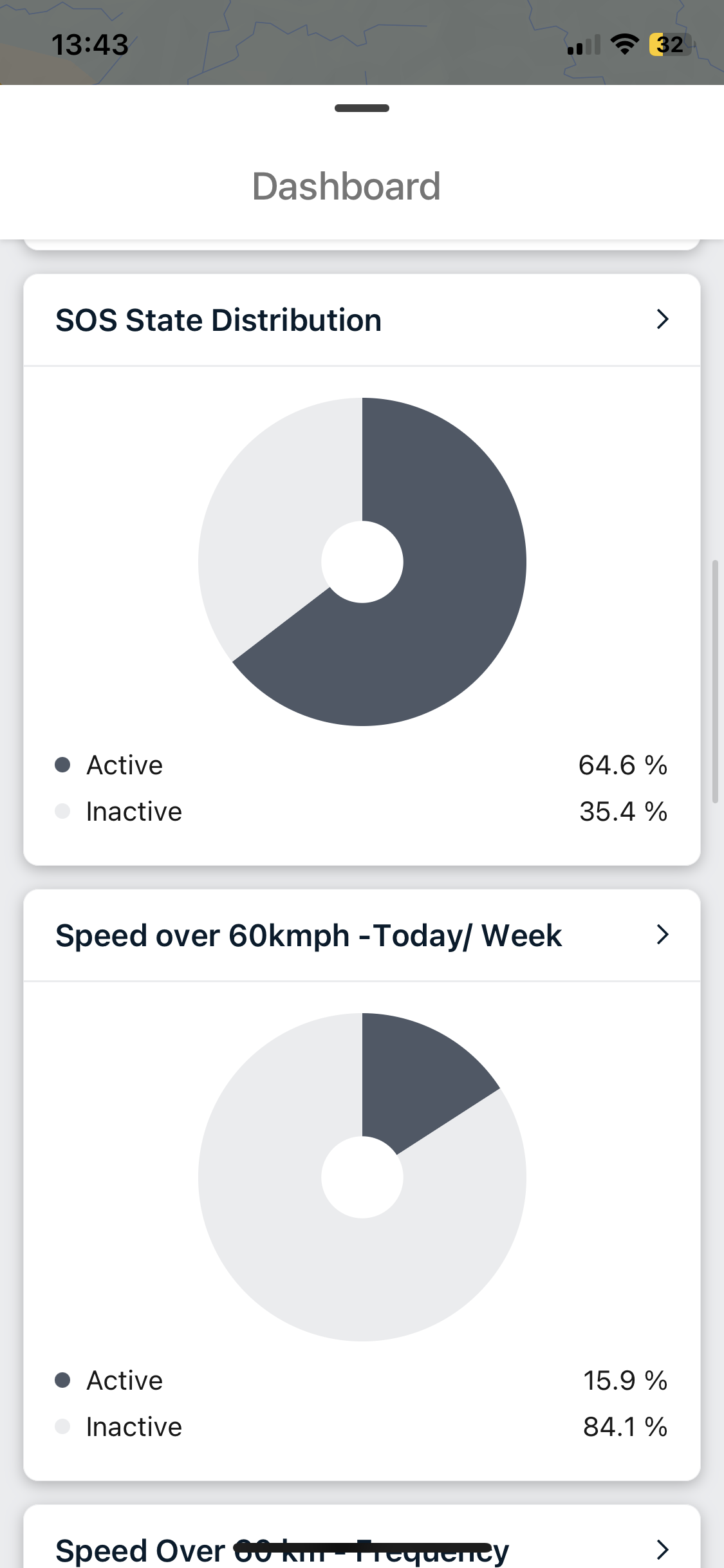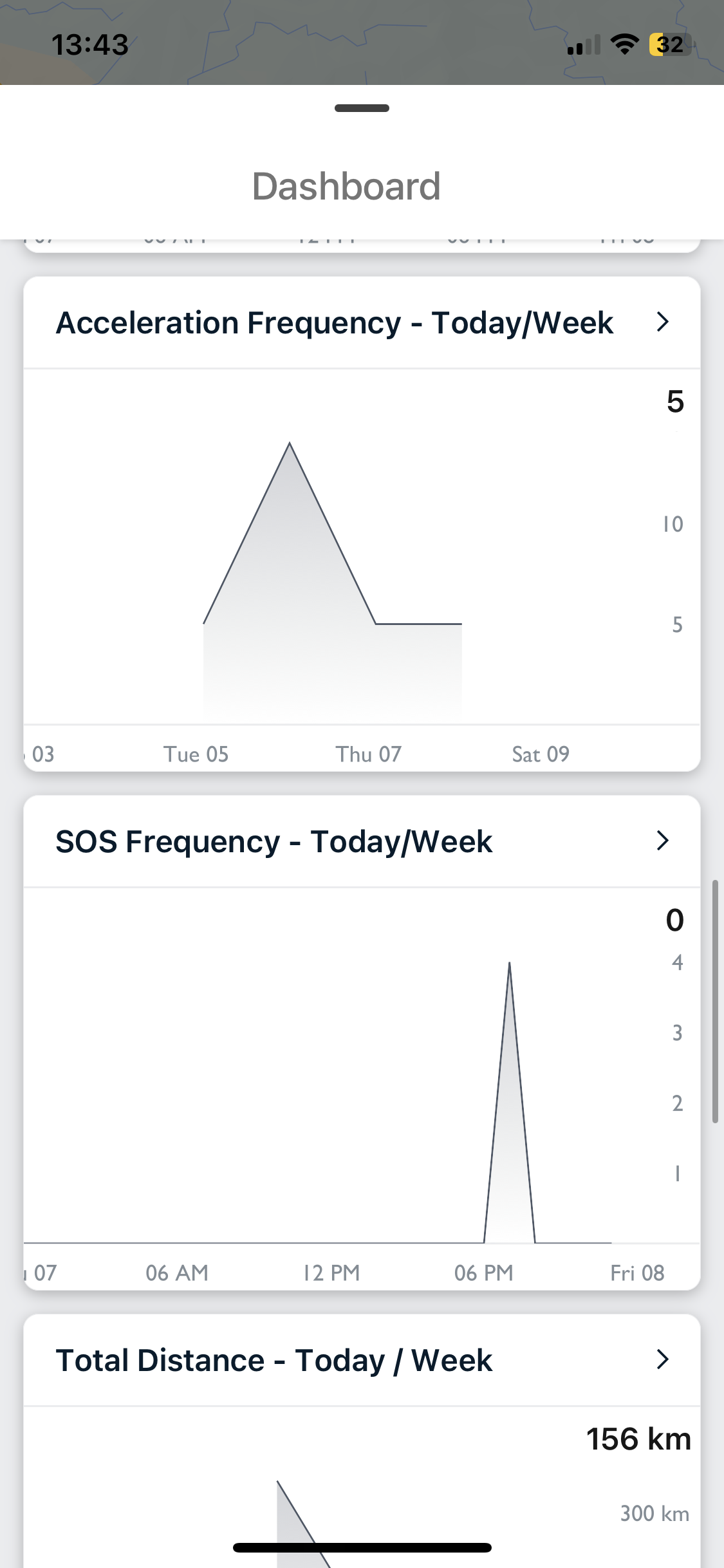 Widgets in the Fleet app:
Dashboard Widgets can be expanded to show fleet data in more detail. Tap on a Widget name to expand the view.
For example, if you choose the Vehicle Status Widget, you can drill down to view data from different time frames, such as the Last Hour, Today, Yesterday, This week, and more.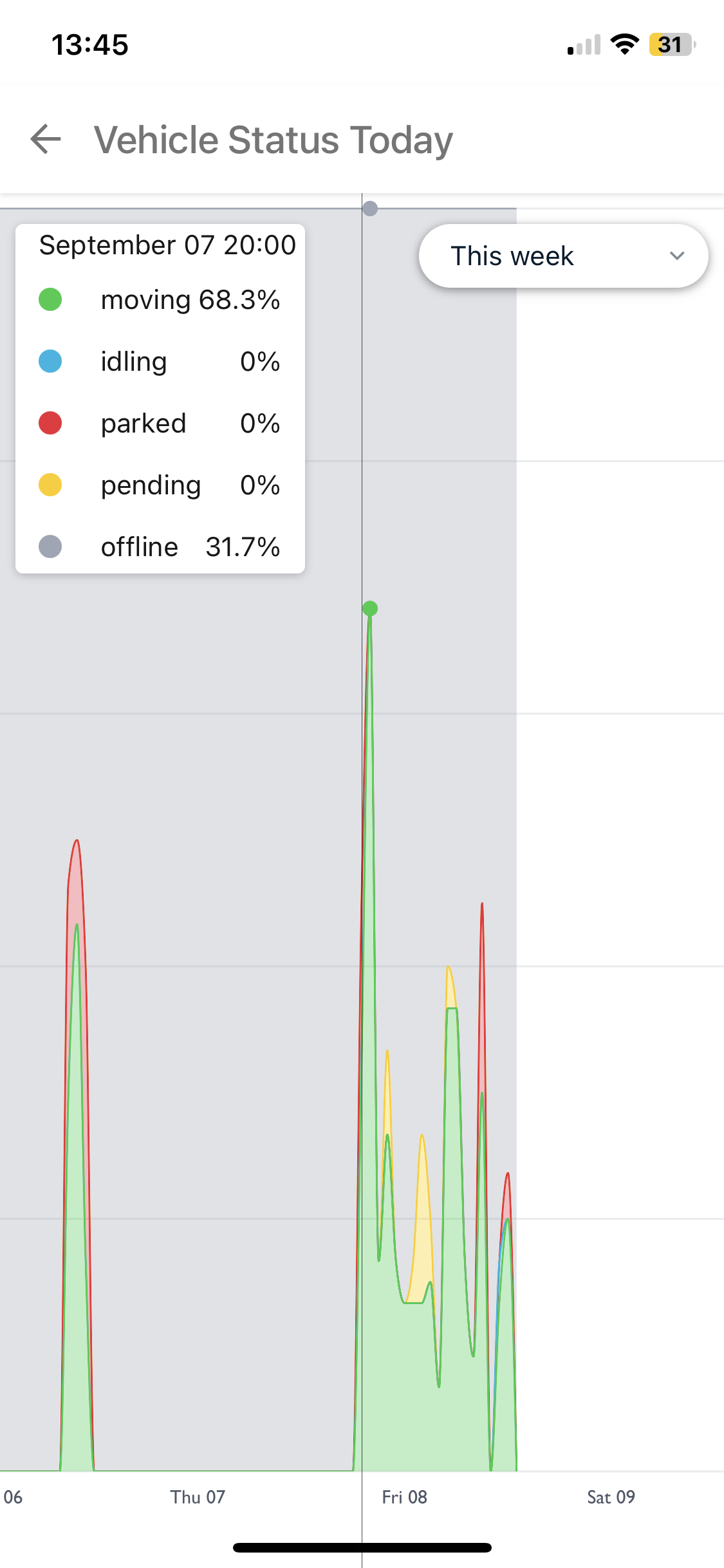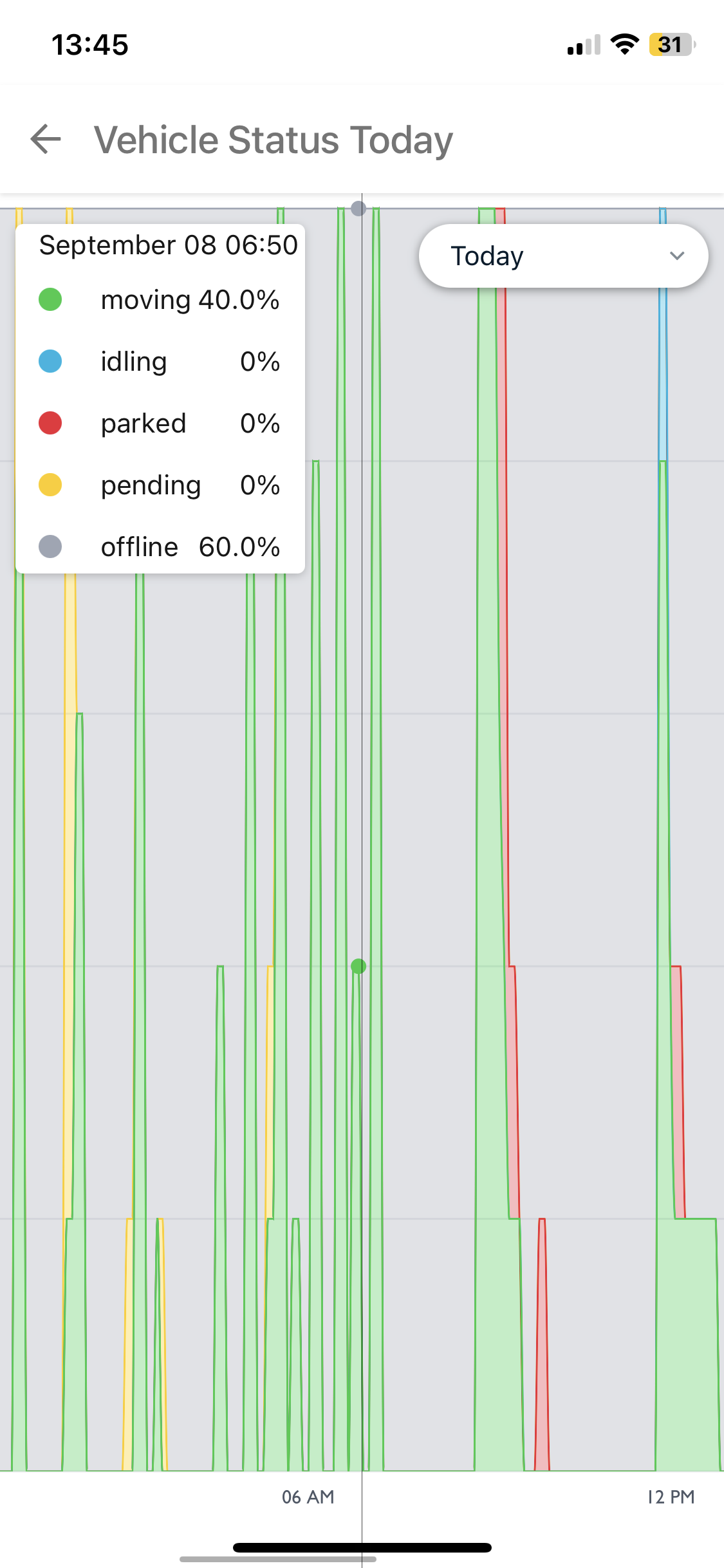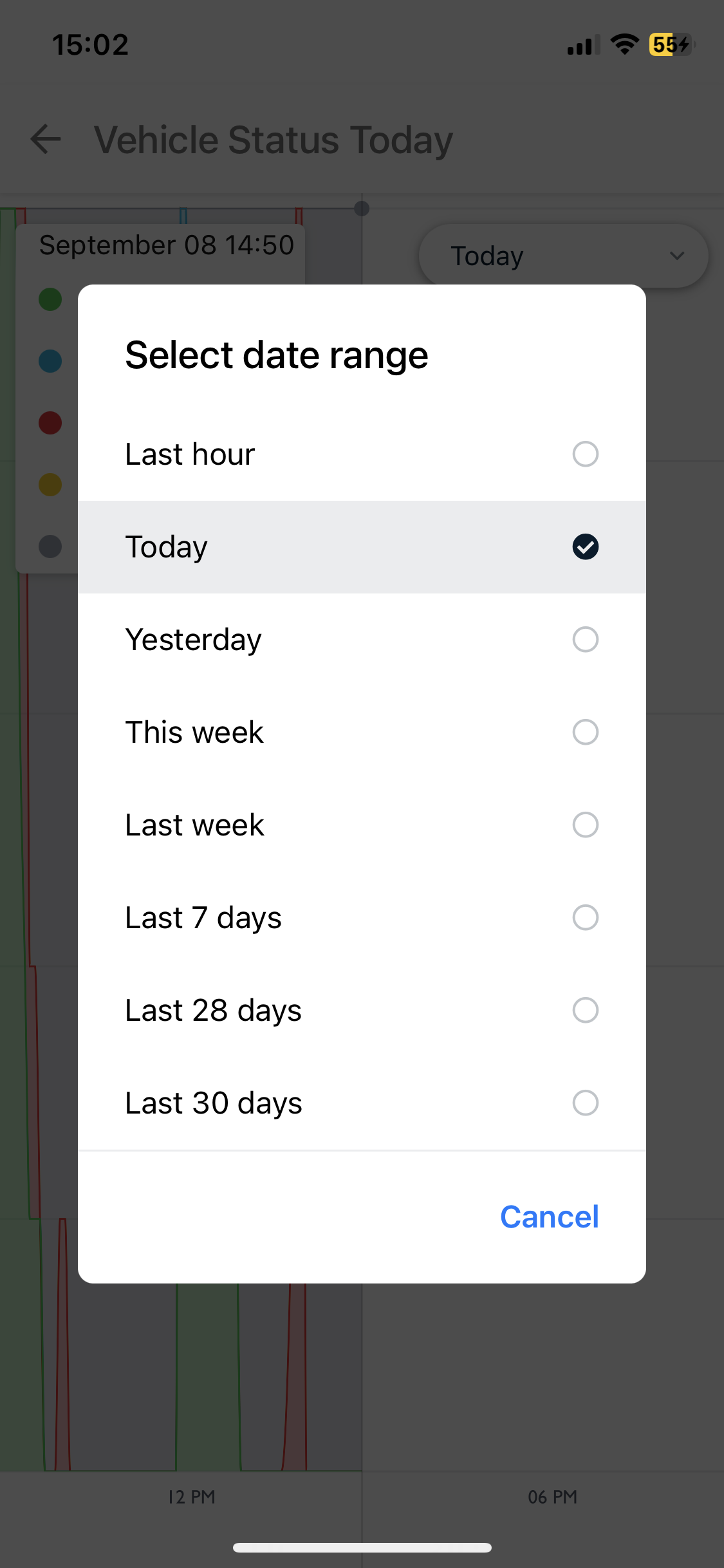 Event frequency Metrics provide a breakdown of the number of times each event has been triggered for each vehicle during a specific time frame.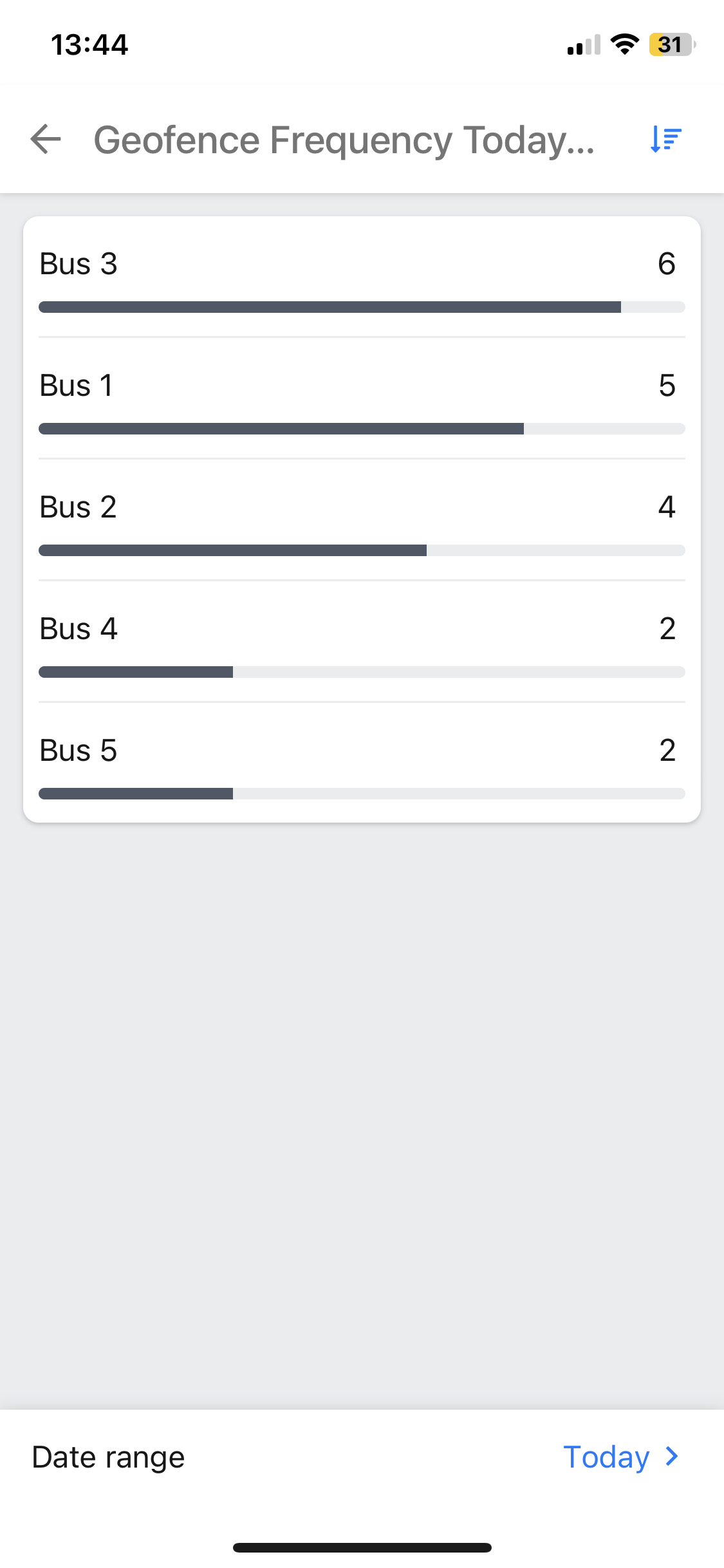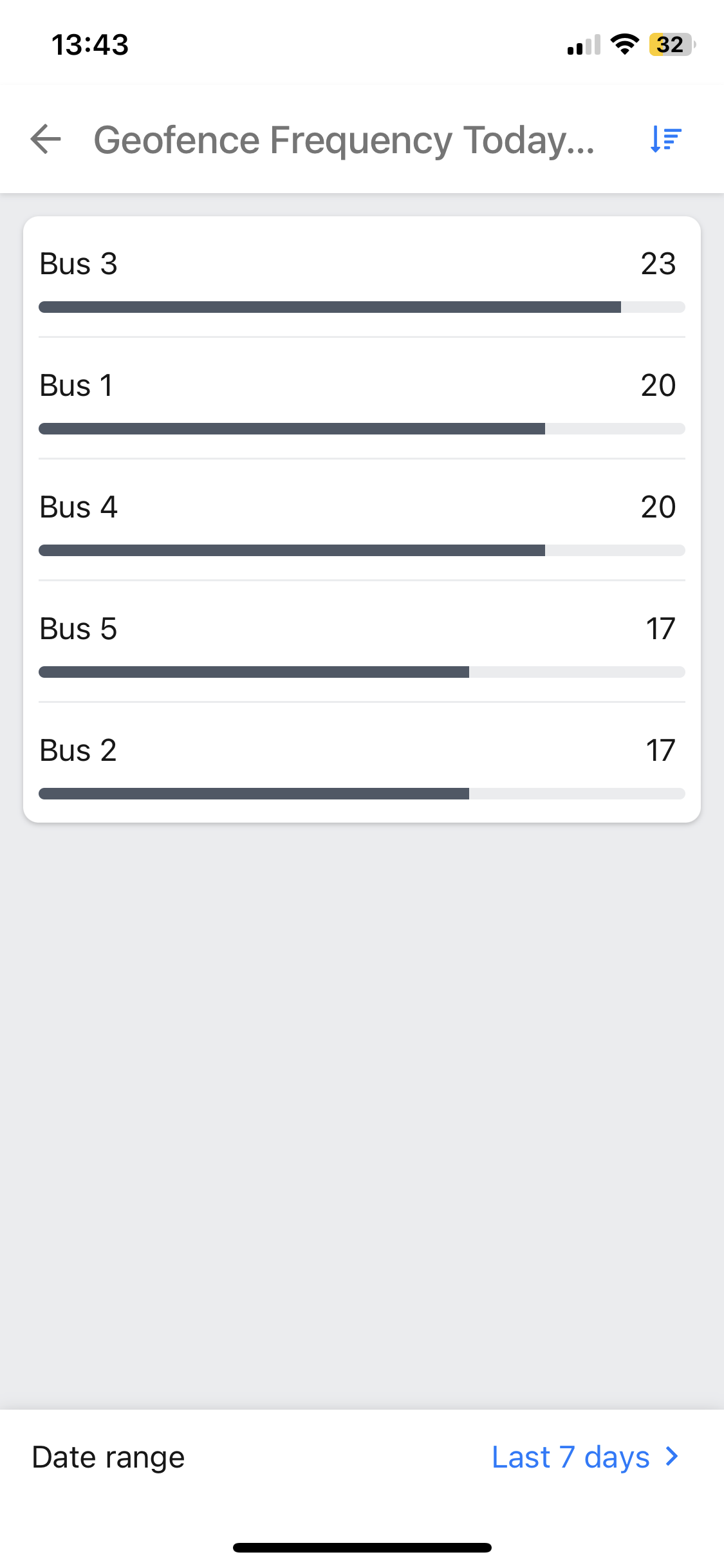 To view data from a different time period, simply tap on the Date range.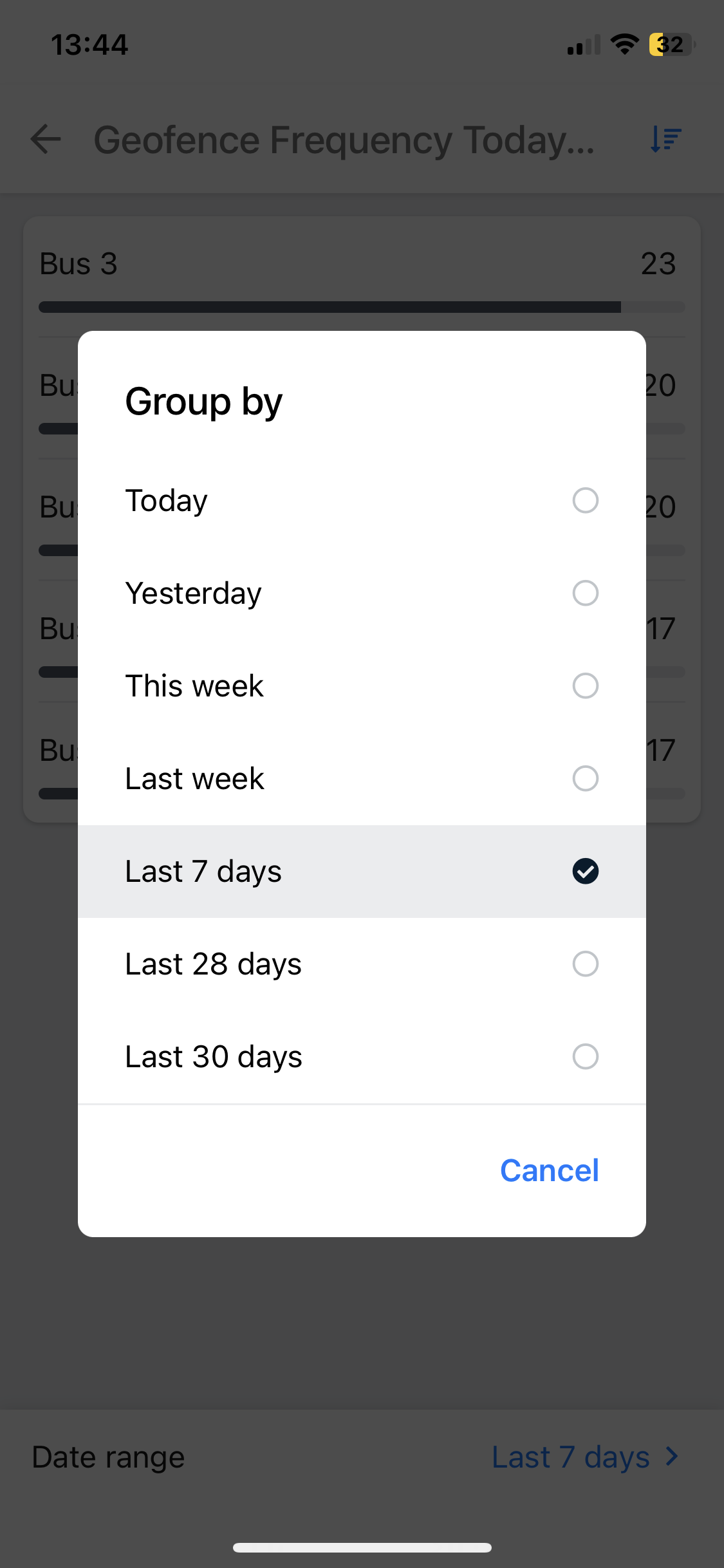 Drilling down is possible in the Fleet app too! For example, you can tap on a specific vehicle, select the vehicle from the device list and tap on Events. Use this workflow to quickly gather details about an event.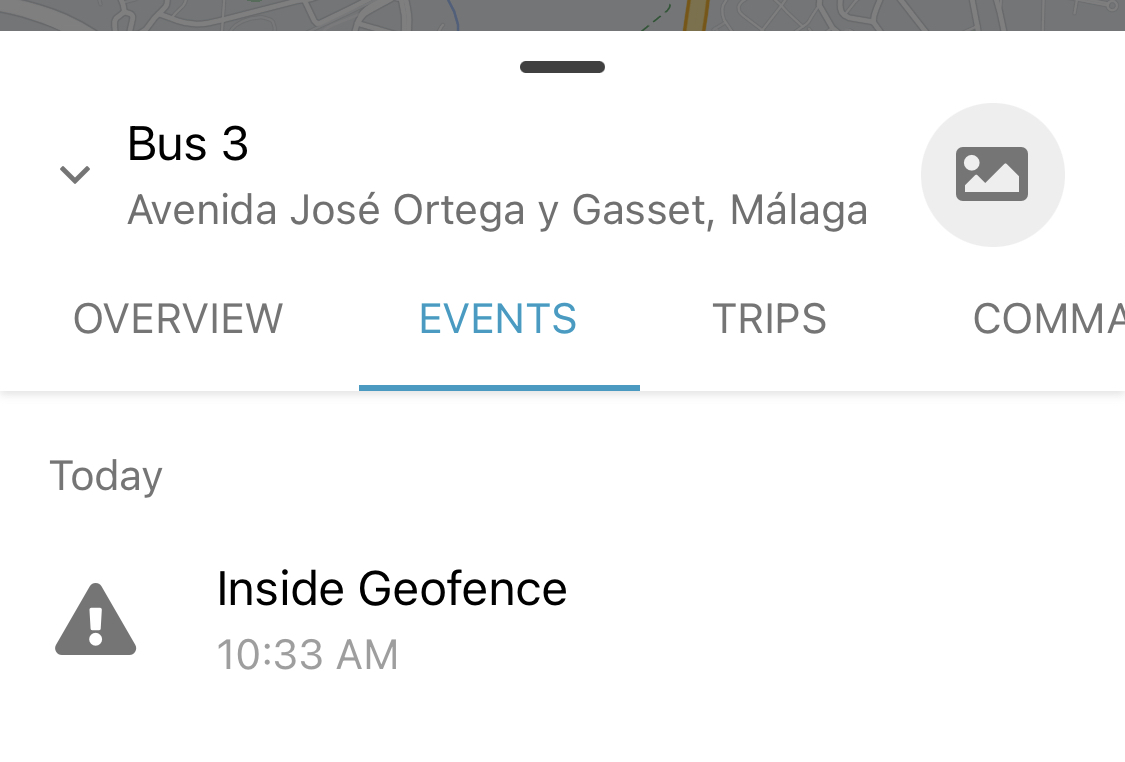 This will open a screen that shows more details about the event, such as Vehicle name, address where the event happened, time and date, and the duration of the event.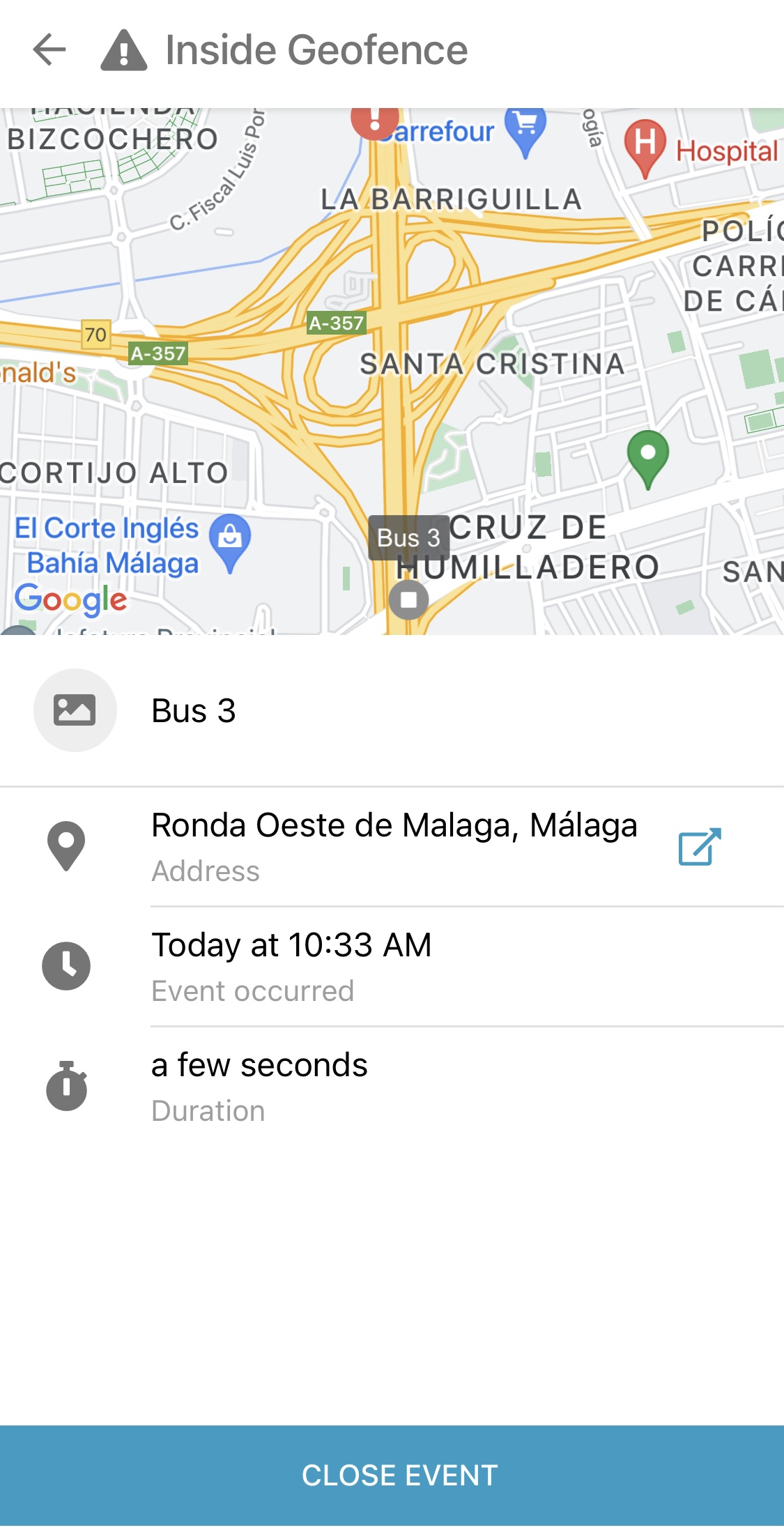 Get the most out of Dashboard on the Fleet app
Discover the power of having control over key data, right in the palm of your hand. With better insight to fleet behavior, you can improve efficiency and reduce costs.
---