---
Share live location from the Fleet app
With the Fleet app, you can share live vehicle position to any person by simply sharing the generated link.
Follow these steps to allow using Share location with the Fleet app.
1. Enable the Share link in your application.
2. In the Fleet app, select the unit you want to share the position from.
3. Swipe up to display the vehicle's properties, then click in the option Share location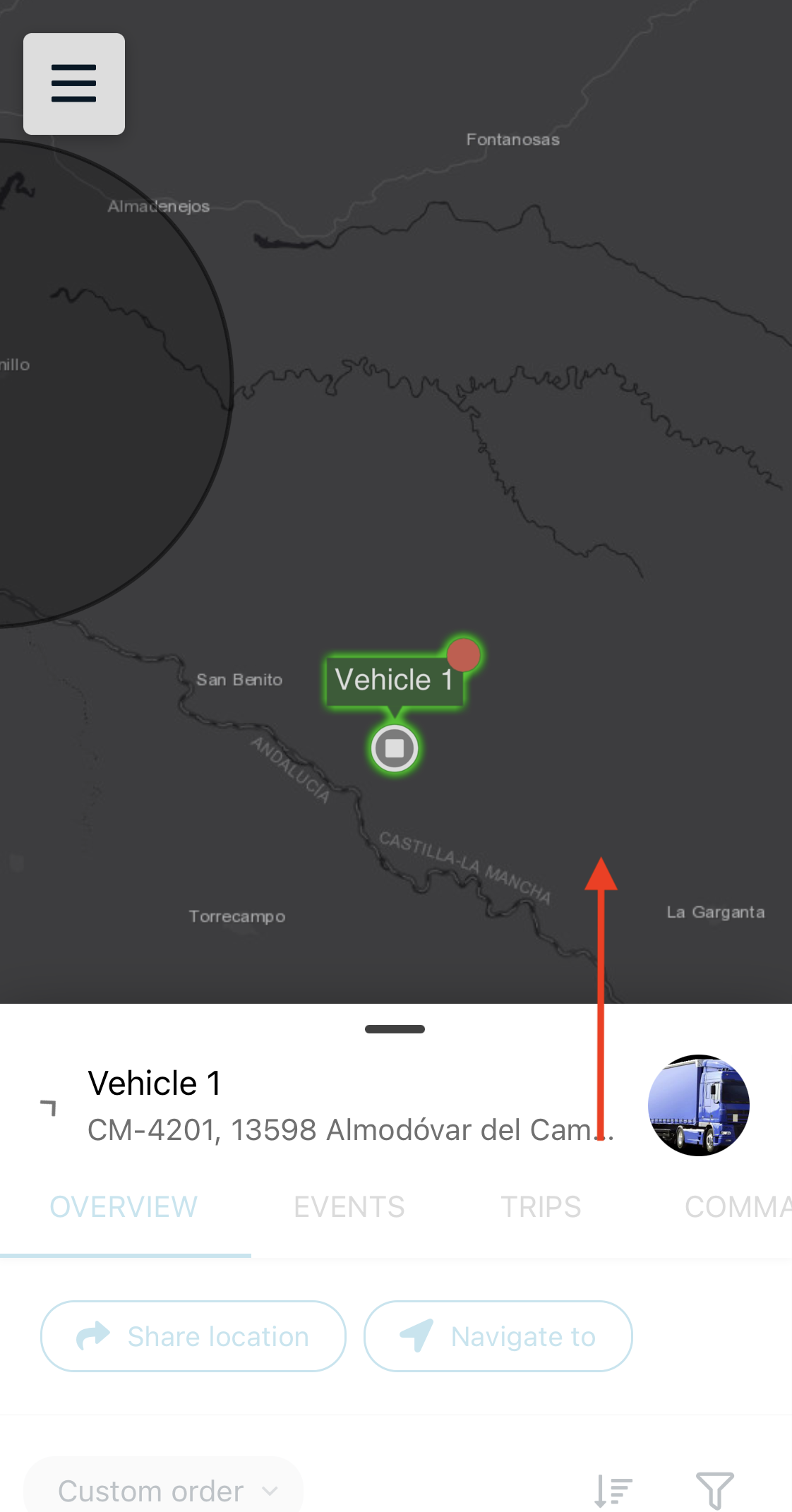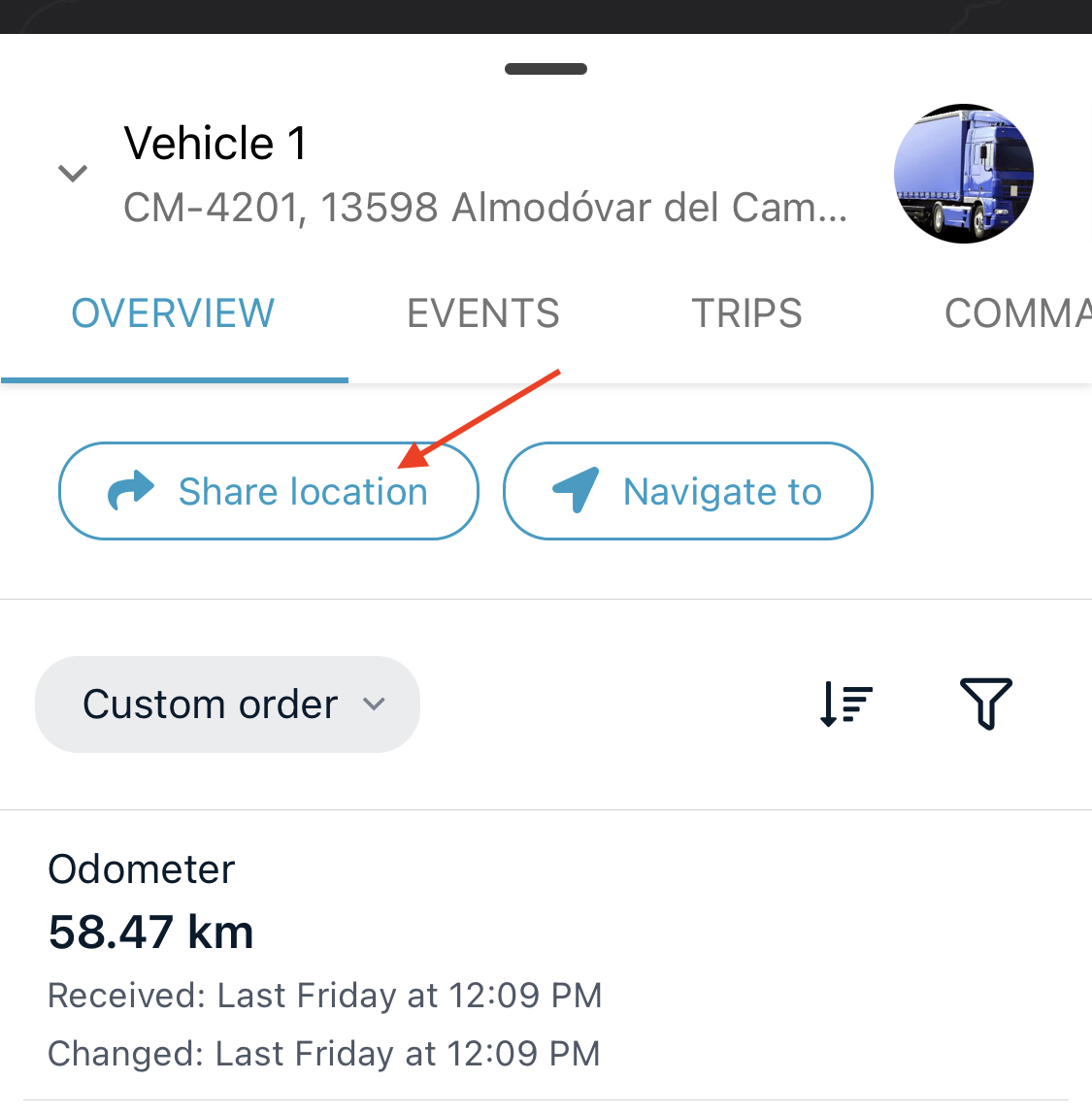 4. Select your favourite app or contact with which you want to share the link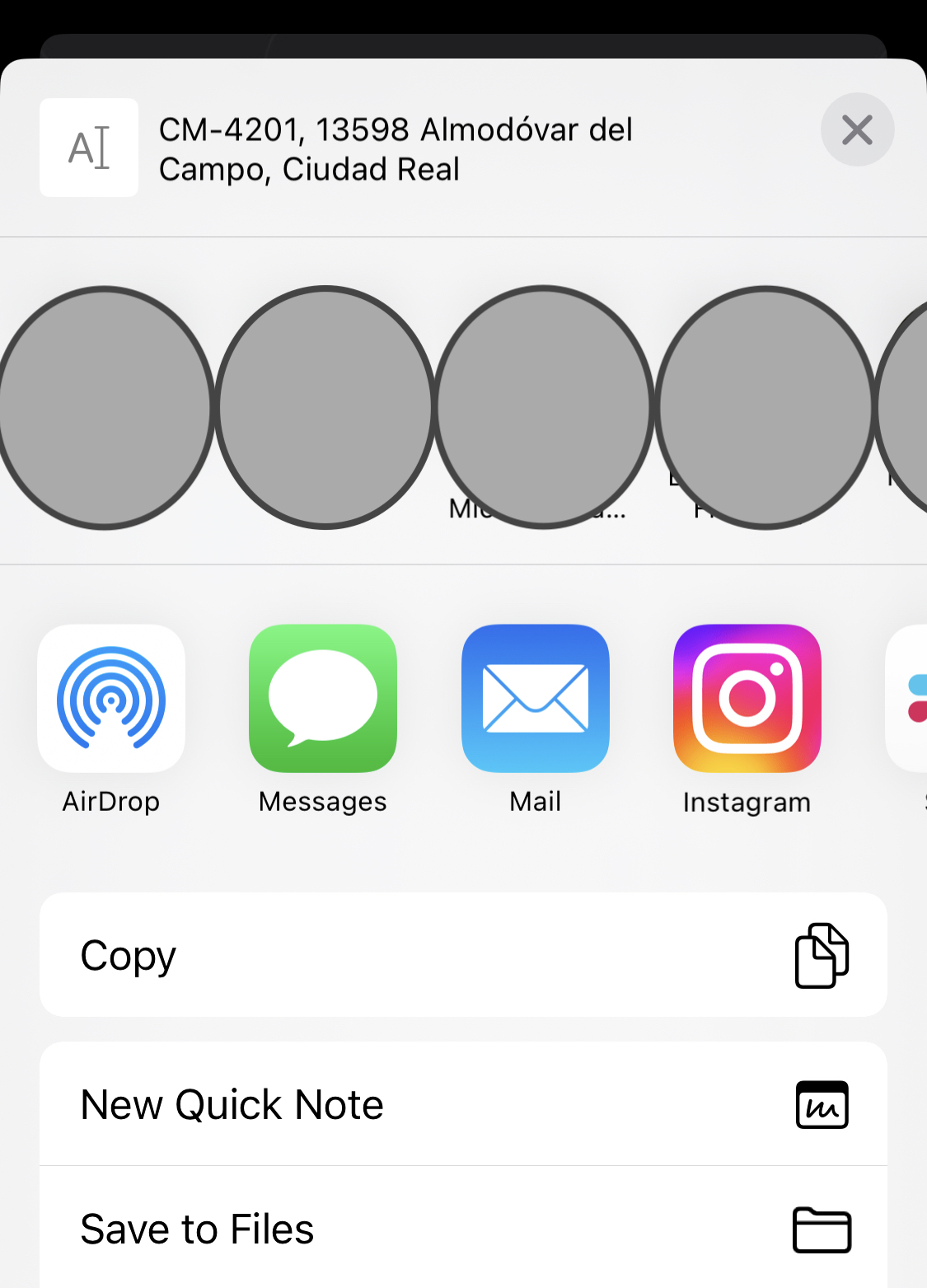 Note: the duration of the link generated is of 24 hours.
---