---
Adding devices to GpsGate
Configure your device to report to GpsGate Server
The first step is to configure your device to point to GpsGate Server.
Read this guide about device configurations.
Add the device into an application
The second step is to add the device to an application. There are multiple ways of doing this depending on your current situation:
First device
If it's the first device you add to your application, you will be prompted by the assistant to choose an option.
Follow this guide to install your first device.
Second device and more
If you want to add your second device (or if you prefer to skip the first device assistant), follow these steps:
1. Click on + Device
2. Select your device model from the list:
3. Enter the IMEI number or select it from the list.
Device not yet reporting
If you selected a device brand that is not yet reporting to the server, you have to enter the device ID / IMEI number.
Read your device documentation to have more details about how to obtain this ID.
Device already reporting
If your device is already generating traffic to the server, when selecting the right model, you will see the available device's connection/s.
Select the device from the list. Use the device ID/IMEI as a reference to know which device you're adding.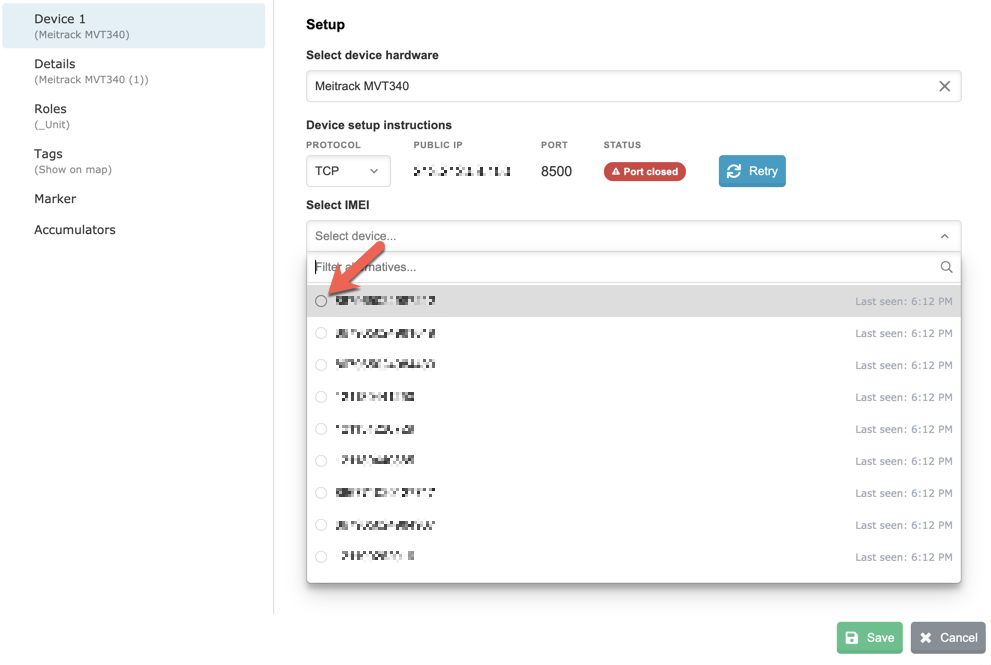 Note: phone number is an optional parameter. It is only mandatory in order to send commands to the devices from the GpsGate platform. Read more about this possibility here.
4. Click on Save.
Congratulations! Now your new device is added to the platform!
Problems?
---