---
Create push notifications for your fleet app
The GpsGate Fleet app includes push notifications to keep users updated on their fleet directly from the app. Learn how to set up and send push notifications below.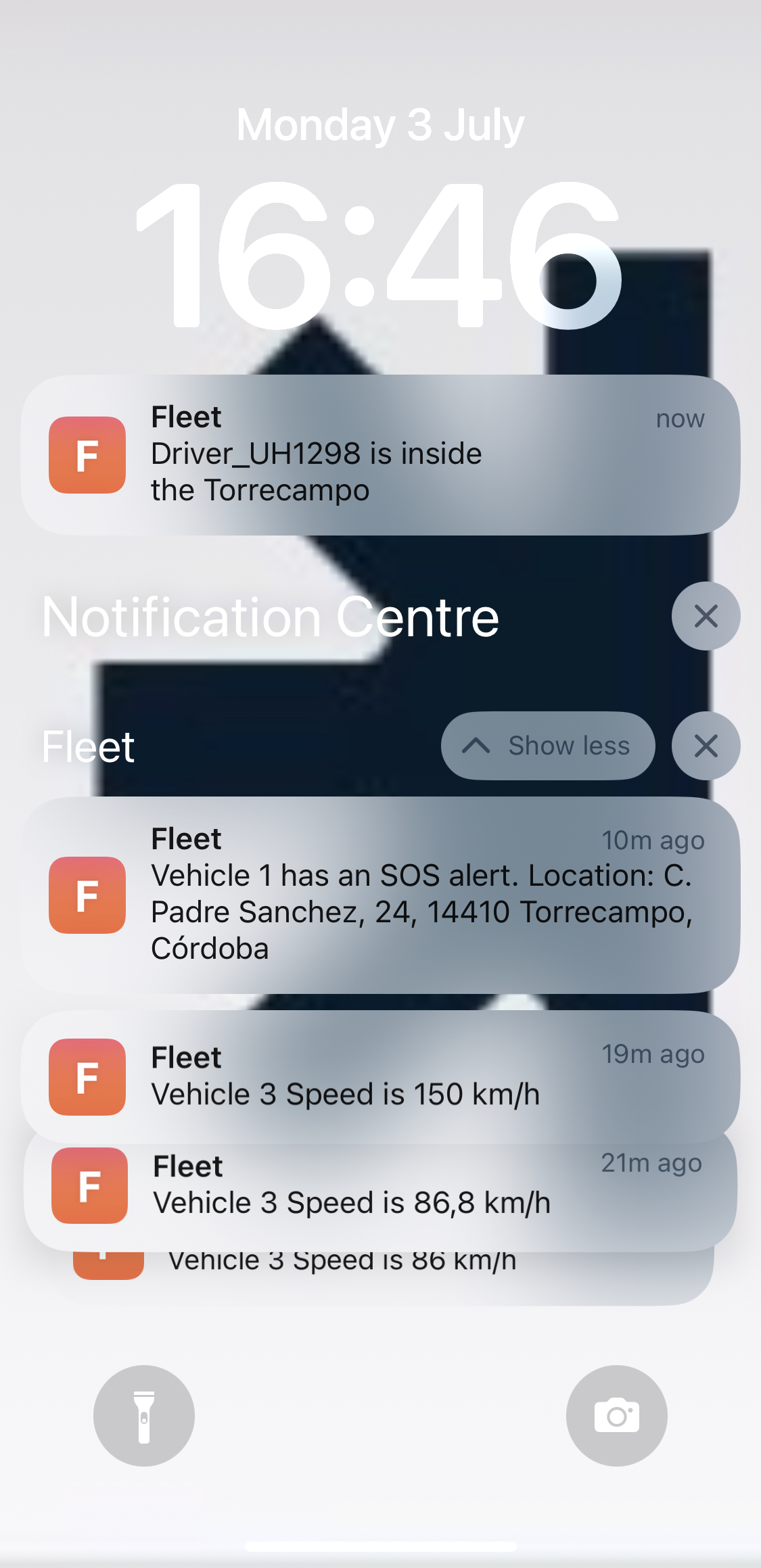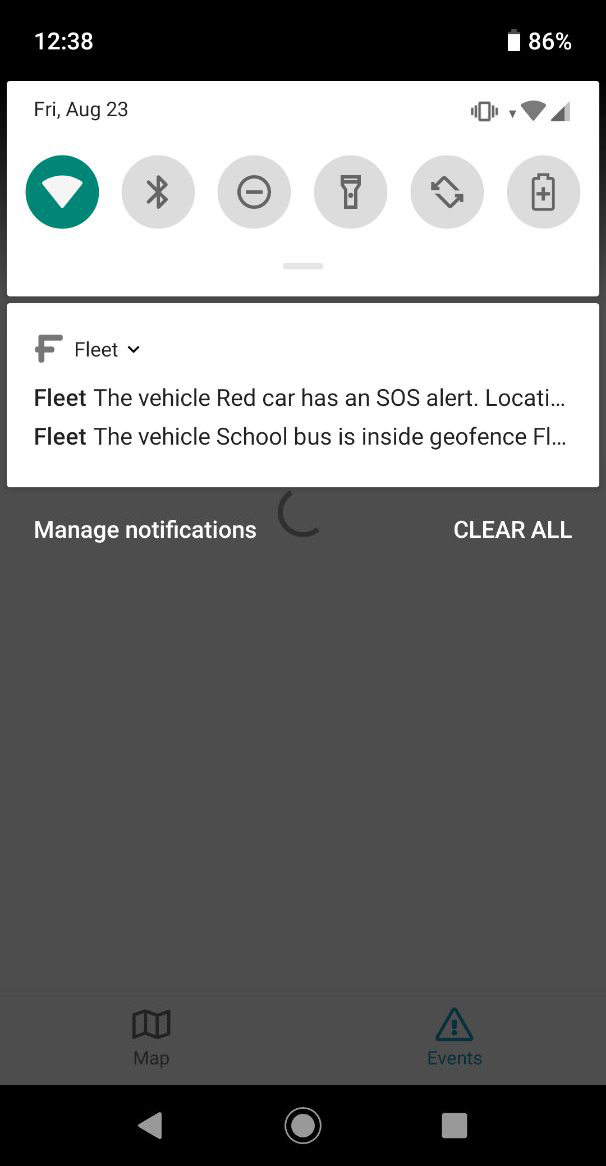 Create push notifications
To create a push notification we have to use the event rules editor. You can either create a new event rule or rather update an existing one.
In the following example, we will edit an existing event rule and add the Fleet app notification type which generates the push notification to the Fleet app.
1. Create/edit an event rule.
2. On step 5. Notifications, select Fleet app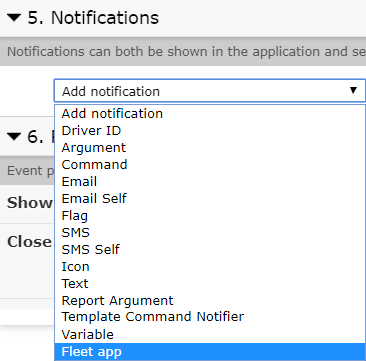 3. Select a recipient for the notification.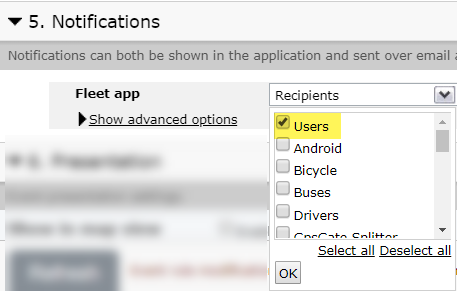 Note: The tag you select should include the user that will log in to the Fleet app. Read more about this in the Fleet app guide, login section.
4. Compose a message of your choice using the variables from the list. For example:

5. Add a 6. Presentation option.
It is required to add the presentation option in order to get a notification in the Event panel. This will allow linking a Push notification with an event registered in the application.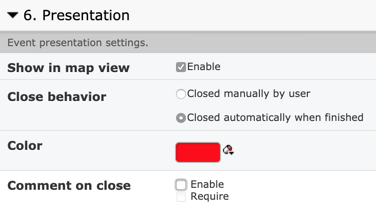 6. Save your event rule
Result
When the notification is received, it will be sent as a push notification to the users' mobile phone.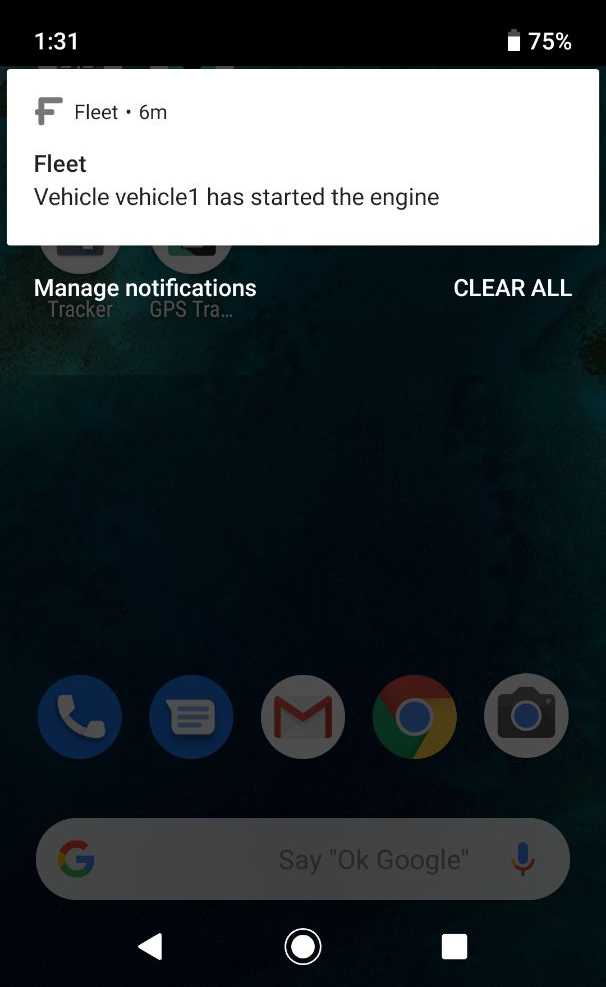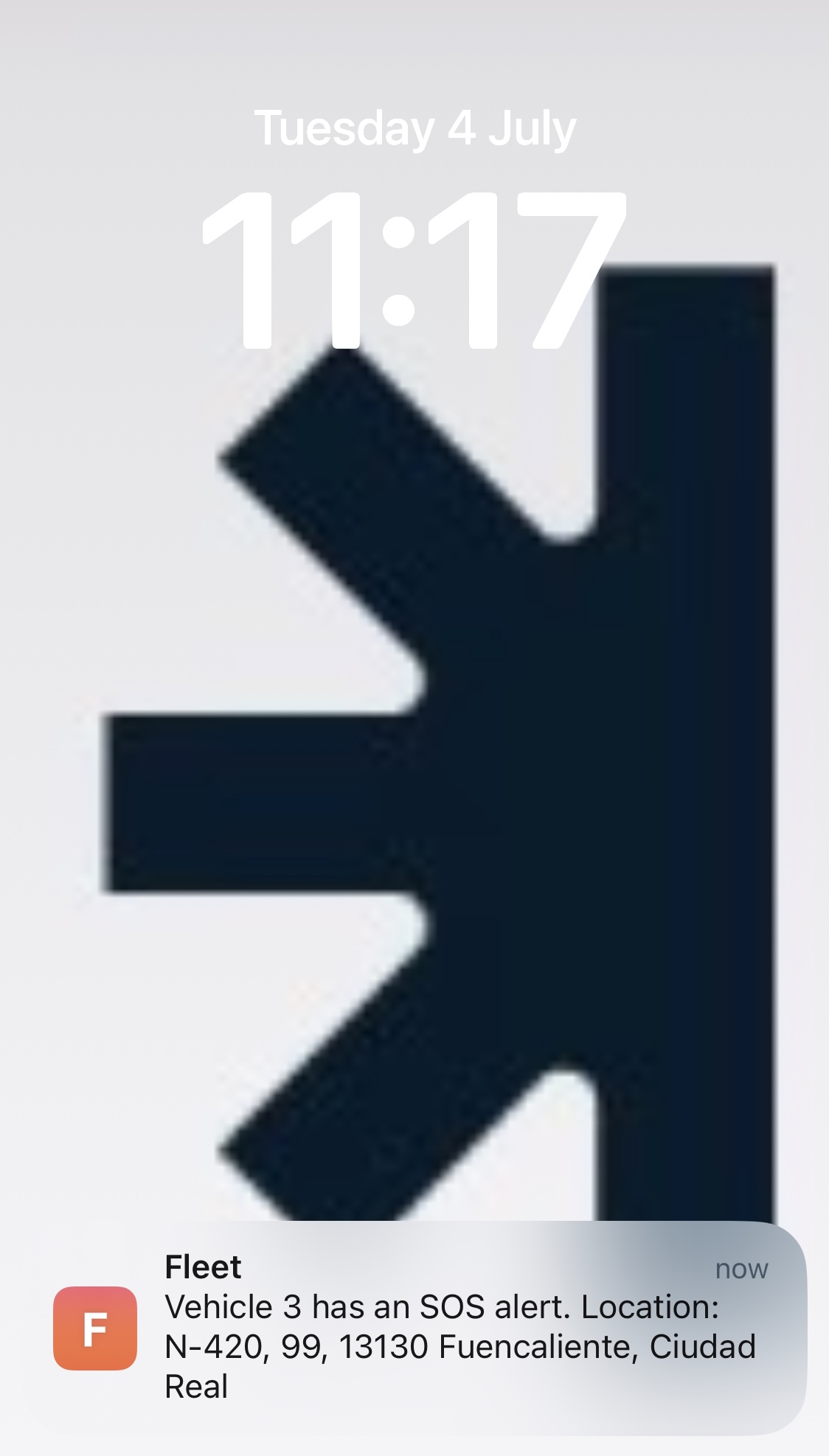 ---