---
GpsGate installation: creating your admin user & first application
To finish the installation process, the setup continues in the browser (http://localhost/GpsGateServer/SiteAdmin/setup.html). The process will guide you through the steps of creating the first user, uploading the license file, and installing device plugins.
1. Once in the browser, click on Next to continue.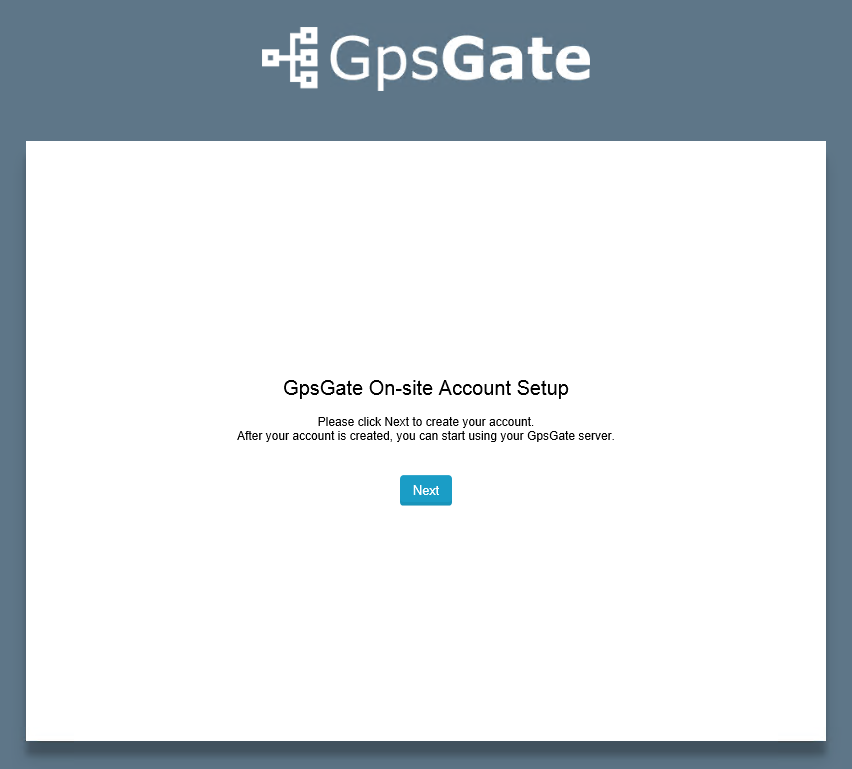 2. Enter your details to create an account.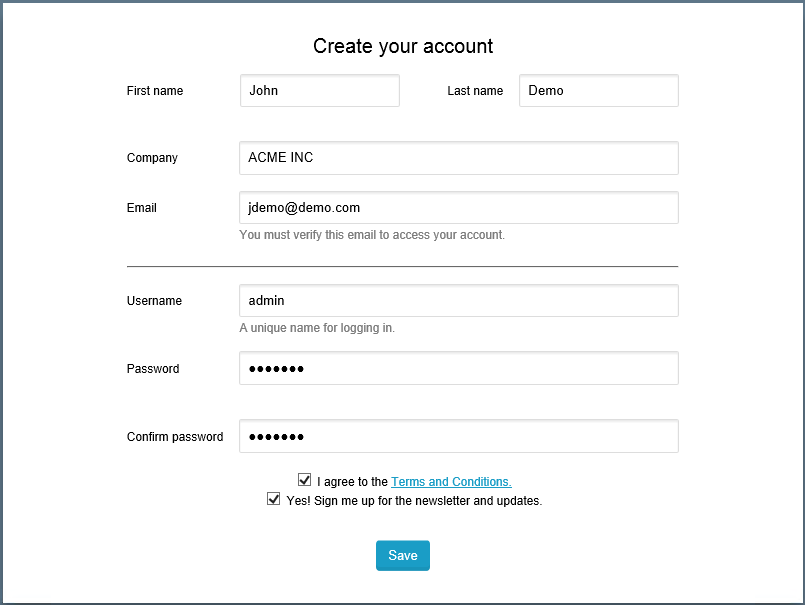 Note that the Username is the first administrator user you'll have in your system. Keep the credentials of this user in a safe location for future use.
3. Check the email account you entered in step 2. You'll need to verify your email before proceeding.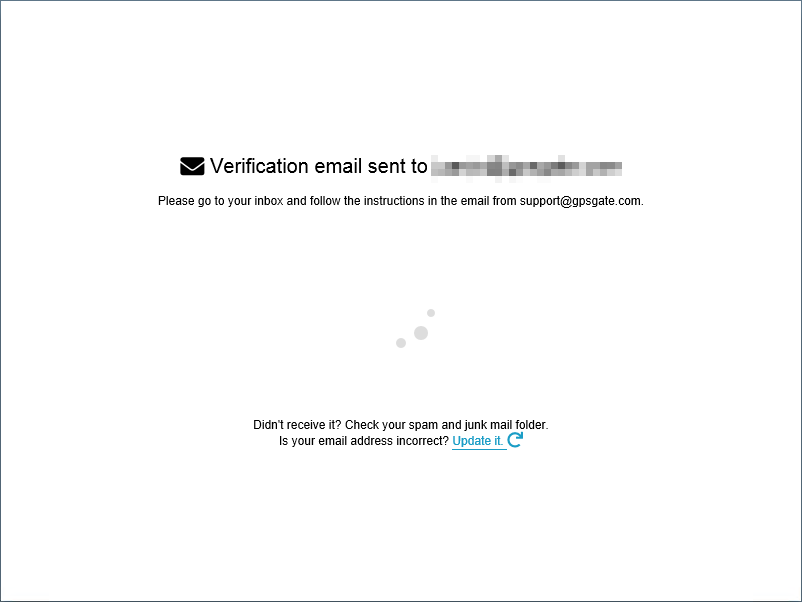 4. Verify your email address by clicking on Verify Email Address.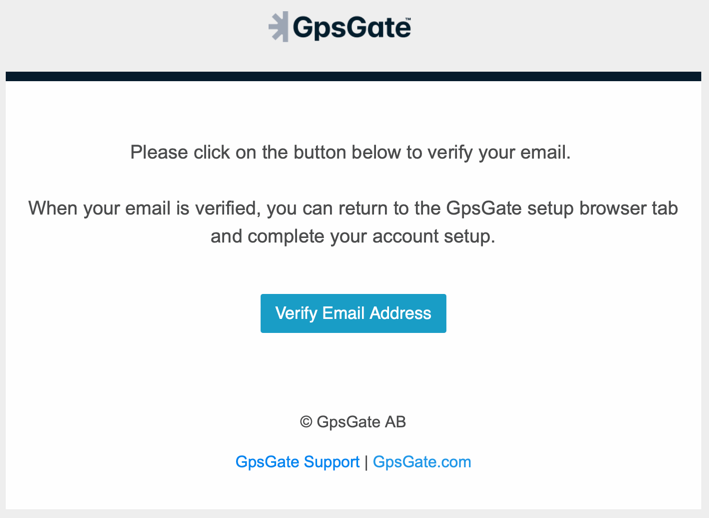 After clicking on the link, you will see this message: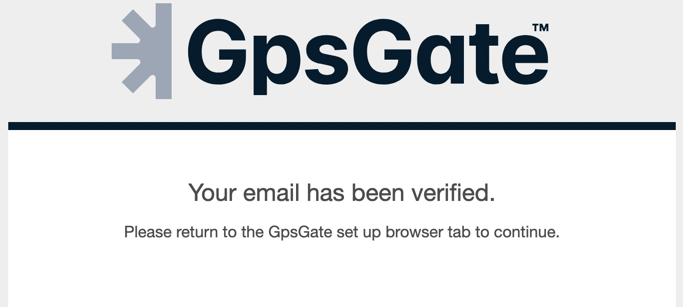 5. Now wait until the setup finishes.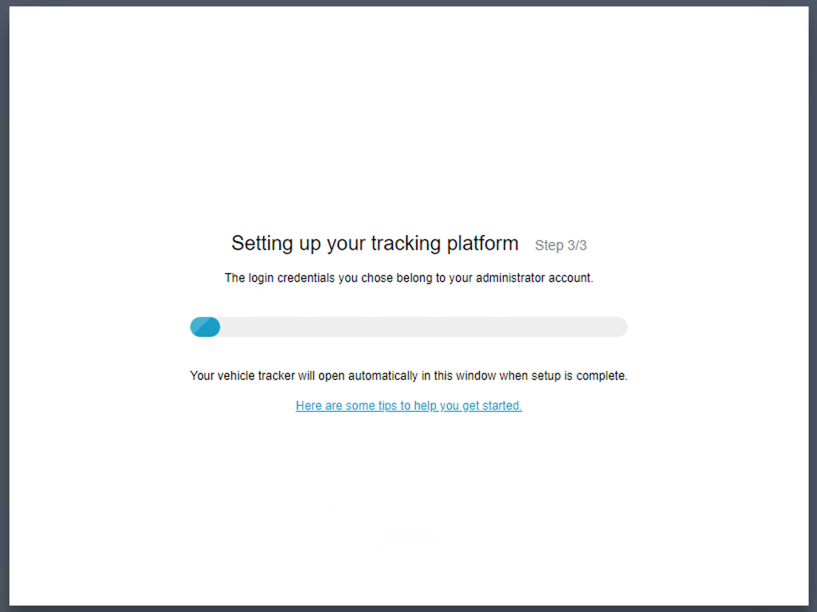 When you see this screen, your installation is finished!
Next Step
---