---
DSN not found or bound to a different database type
When installing GpsGate, if you encounter this error message:
DSN not found or bound to a different database type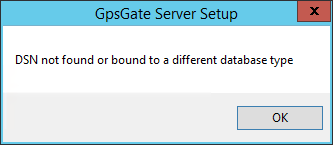 Follow these steps to fix it
1. On your Windows OS, locate ODBC Data Sources (64-bit)
(Typically found under Control Panel > Administrative Tools)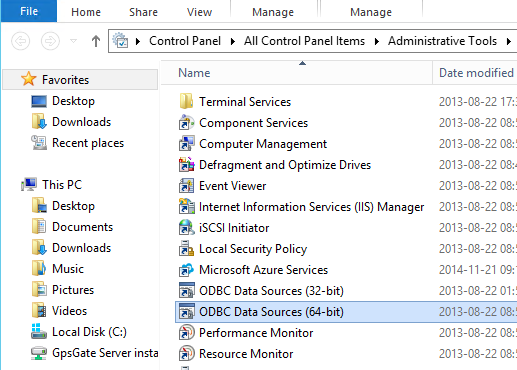 2. Click on System DSN
3. Select GpsGateServer instance, then click on the Remove button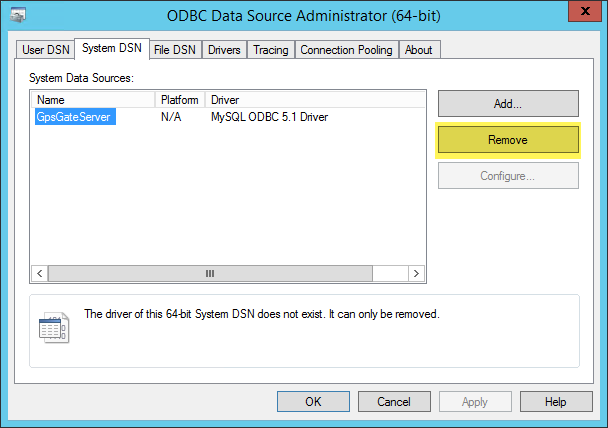 Now you can continue the installation process.
---