---
How to make a copy of a report
This article describes how to make a copy of any report.
This method of copying a report is meant for advanced customizations. To make slight modifications in the report parameters within an application, follow this guide instead.
Copying the report
1. Log in to Site Admin and navigate to Reporting
2. Select Manage Reports > New located at the bottom of the page

3. Select the report you want to copy and click Next

4. Set a name to your new copy

and click Save at the bottom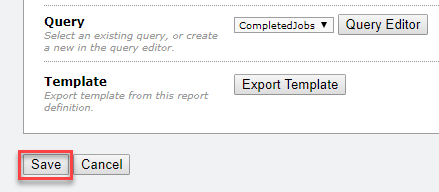 Done! Now your new copy will show up in the Manage Reports list as a User Defined copy.
Note: you will want to activate the report in your applications.
---