---
Export POIs
You can export POIs directly in an application, following the steps below.
1. Click the caret to access the POI panel menu and select Groups.
2. Right-click the group you'd like to export and select Export POI Group.
3. Select your export format from the dropdown (KML or CSV) and click Export.
4. Open the resulting file with your preferred editor (eg. Notepad, Excel, etc)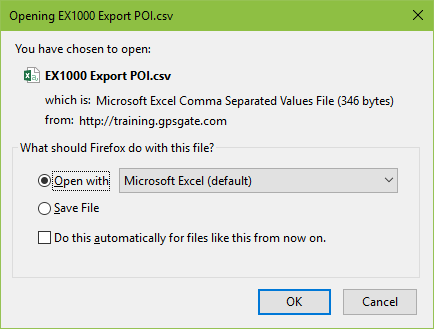 ---