---
Export POIs
The EX1000 report allows retrieving POIs-related information in a CSV file.
Setup
To export your Points Of Interest (POIs) follow these steps:
1. Enable the EX1000 Export POI and set it up into the application as described in the guide Activate Reports
2. Go to Reports > Manage Reports
3. Select the categories you want to export, CSV format and click in Save.
4. If you click on Preview or in Reporting > Ex1000 Export POI report, you will be able to download the file
5. Open the resulting file with your favorite CSV editor (eg. Notepad, Excel, etc).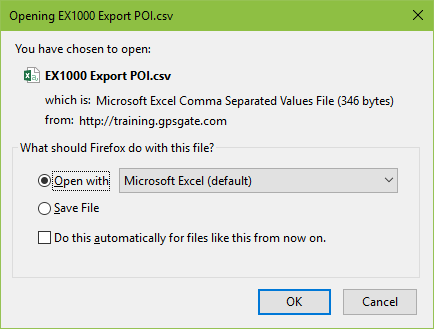 ---