---
GpsGate Tracker for Android permissions
Even though it is now common for Android apps to ask for permission to access many parts of your phone hardware and personal data we know that many GpsGate partners are concerned about privacy and how their personal information is accessed and used.
The app will ask you to grant permissions and take you to your app permissions settings: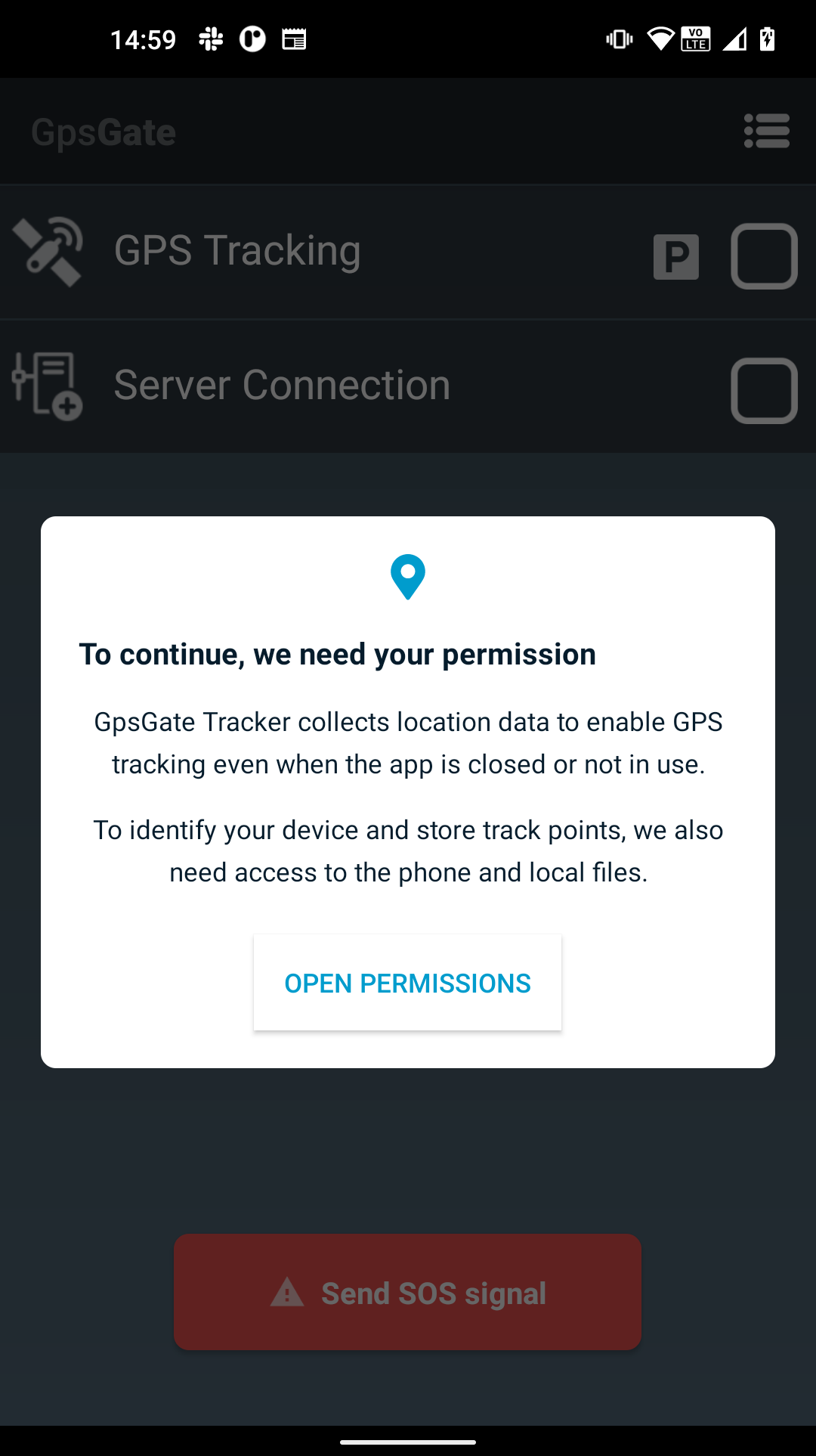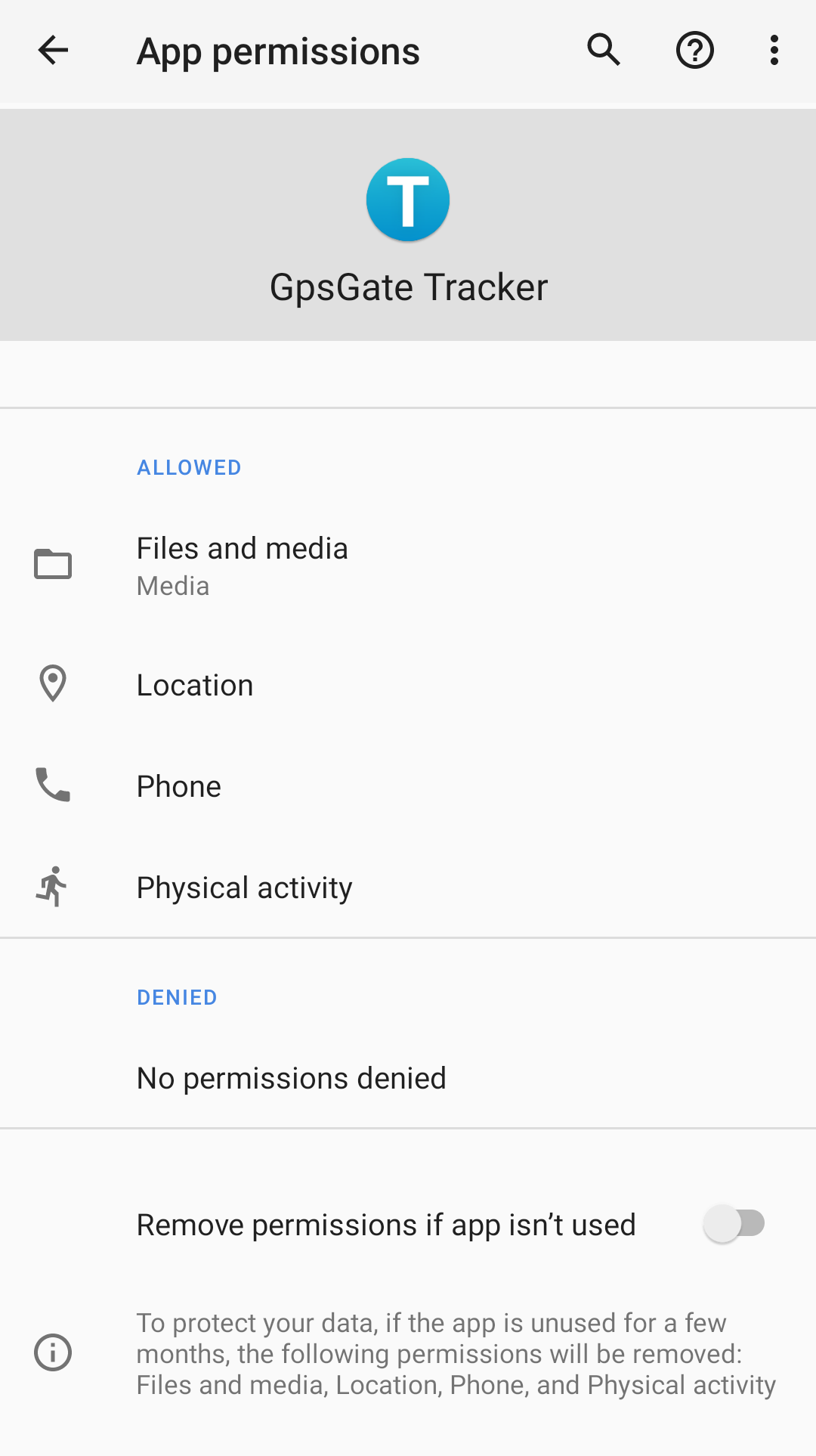 GpsGate takes privacy seriously and we always want our partners and their customers to be in control of their own data. This extends to the GpsGate Tracker. We have only asked for permissions that are necessary to enable the features of the app. Any data obtained from a device running GpsGate Tracker for Android is only sent to your GpsGate platform which is under your control.
If you use our "quick registration" by SMS service, a request to send an SMS to the device's phone number containing your server IP address is routed through our SMS server. This information is used to send 1 SMS per request to your device and is not used for any other purpose. If you do not wish to use this service, there are many other options to allow you to directly connect Gps trackers to your platform such as email, scanning a QR code, or entering the server address manually. Again, you are in control.
---