---
Customizing your platform's workspace
Depending on your role, you use GpsGate differently. You can design a workspace for each way you work - with a custom layout, panel mix, and more. This lets operators, managers, and other employees work more efficiently. As an admin, you can create and share workspaces.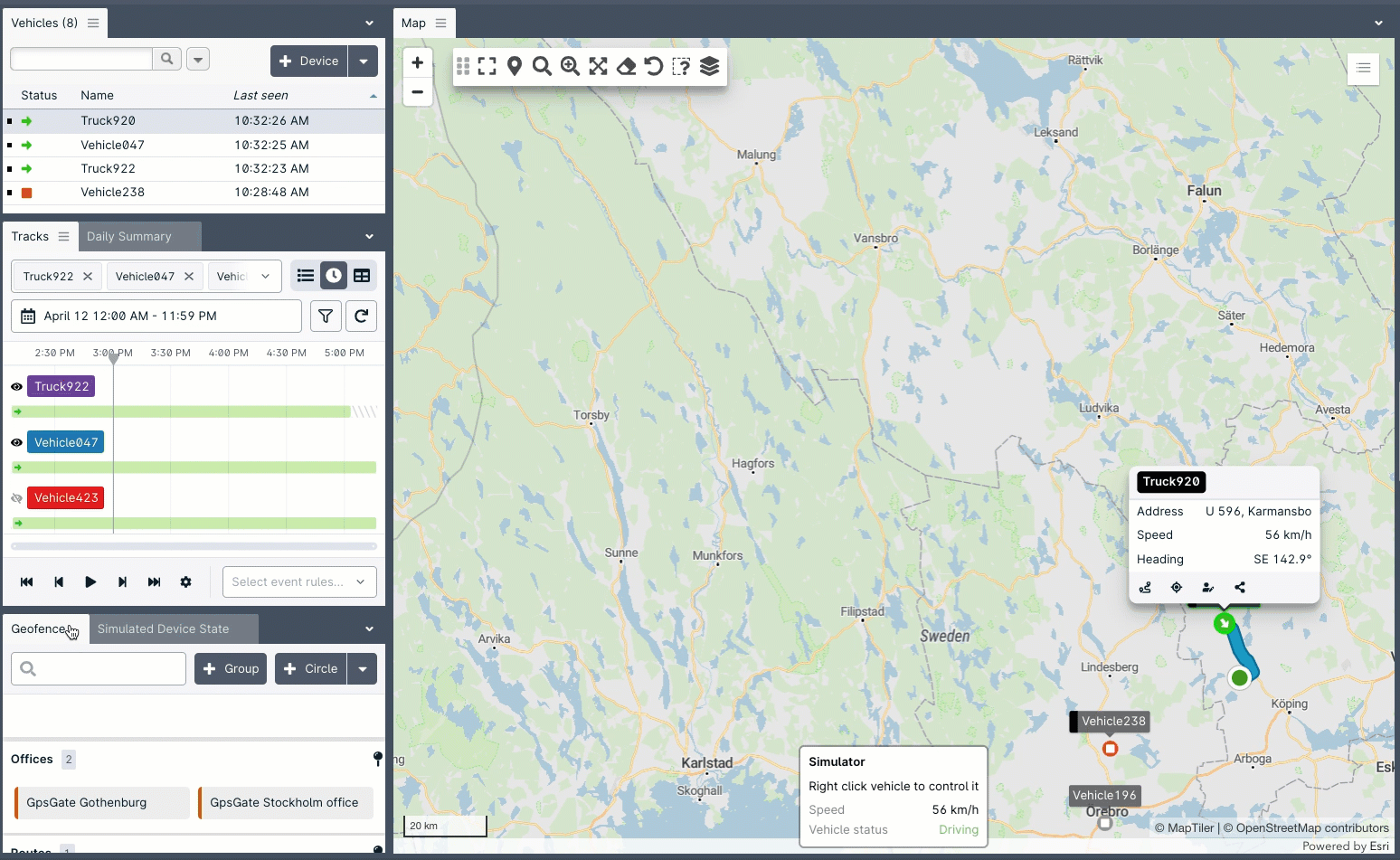 Custom workspace options include:
Add and remove panels
Drag & drop panels to change the layout
Select the data/columns (and their order) in lists
For a more in-depth look at customizing workspaces, see here.
---