---
How to connect GpsGate Splitter to GpsGate
Read GpsGate Splitter installation
Read GpsGate Splitter configuration
Read how to create a GpsGate user to connect to GpsGate Splitter
Setting up GpsGate Splitter output
To enable GpsGate Splitter to send your position to your GpsGate platform, you need to add the GpsGate.com (send) output in GpsGate Splitter.
1. Select it in the dropdown and click Add.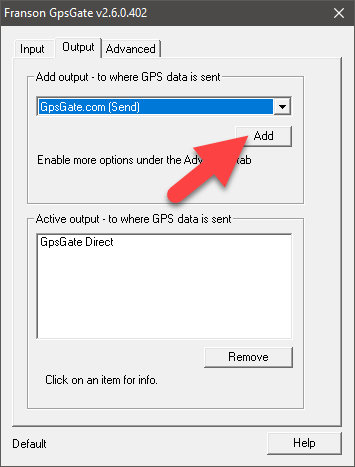 2. Select Connect options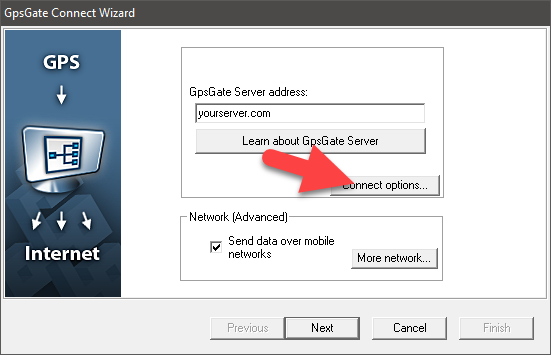 3. In Server, input your IP or DNS server name. Leave the default port as it is.
When done, click in OK.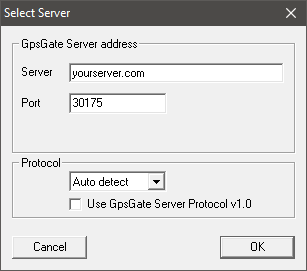 4. Input now the username and password of your splitter user.
Read here how to connect a GpsGate user to use with GpsGate Splitter.
Click on Test to see if you have entered the right credentials.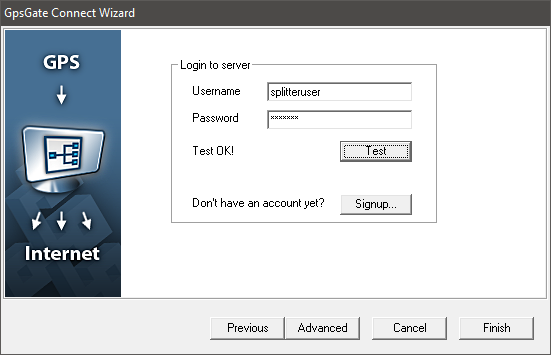 5. Click on Finish when you're done.
Now your GpsGate platform should be now on the list.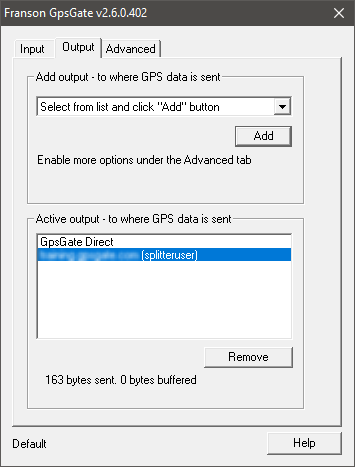 Using the online control
Use the online control to send your position to GpsGate. Access this dialog by selecting Online in the tray menu.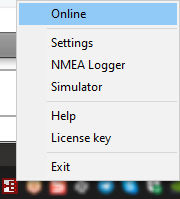 Click On to start sending positions to the server.
Use Live Tracking mode to send data to the server directly in real-time. When Live Tracking is not selected, GpsGate will buffer the tracks to be sent to your server until Live mode is active again.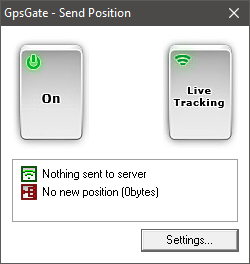 ---