---
MultiMonitor plugin
MultiMonitor plugin allows you to show multiple maps on a different monitor.
With this plugin, you can pop out up to nine additional maps, either showing a static area of the map or follow a specific vehicle.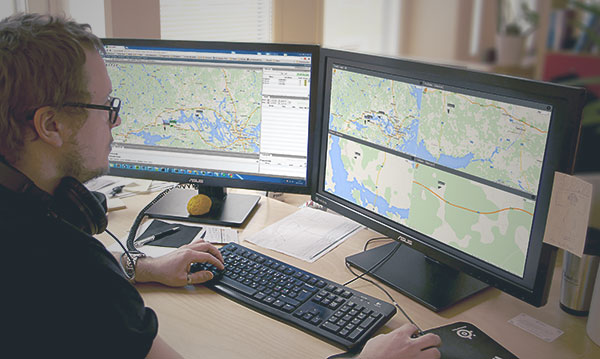 Setup
1. In to Site Admin go to the Plugins > My Plugins tab
2. Click on Get More Plugins
3. Install Multi-monitor
4. Go to the Privileges and Features of your application and enable Multimonitor privilege
5. Click on Save.
How to use it
1. In your application, right-click on the map and select Popout map (static) option.
2. Once the popout window is opened you can move it to a second monitor.

Note! Due to security restrictions in modern web browsers we are unable to re-open the window on the second monitor when you log in the next time. The window will always open on the same monitor where the application is open.
Follow
This mode follows the selected vehicle and centers the map on the vehicle when it is moving.
If you switch to a view which the vehicle is not in, the vehicle will be hidden until you switch back to a view which it is in.
Supported Maps
These maps are supported to use this feature:
Google Map
Native Map
OneMap
HERE
More info about the maps supported by GpsGate here.
---