---
Area Search
With the Area Search plugin, you can search a specific area on the map for your vehicle history.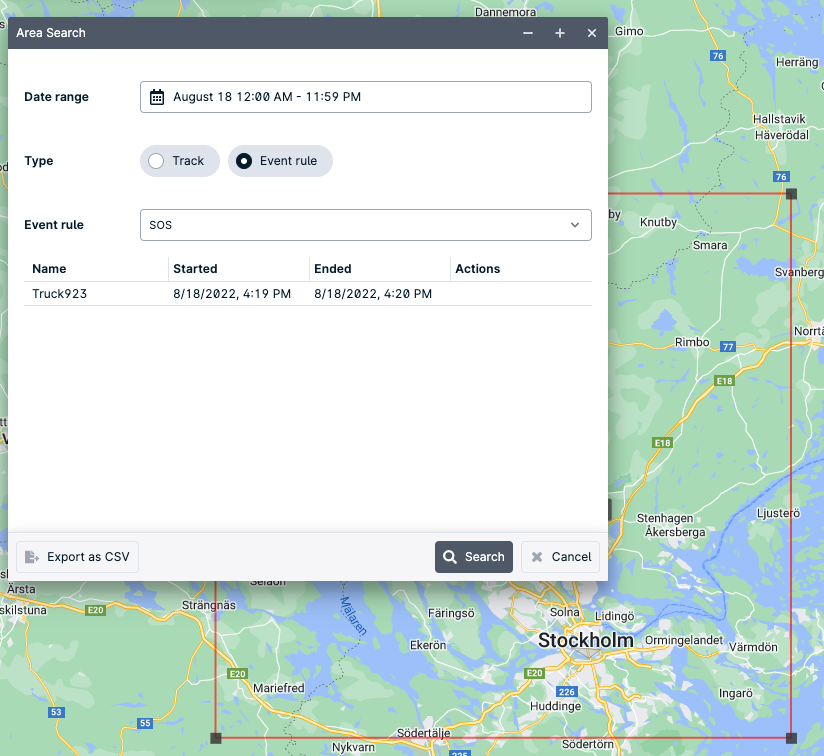 With Area Search, you can instantly answer questions like:
Who was here last Friday?
How many times have we been here this week?
When was the last time we were here?
Who was speeding here?
Install Area Search
Go to Site Admin > Plugins > install Area Search
To enable AreaSearch, click on your application name and select > Privileges and Features > Plugins > AreaSearch
Save your application
How to use it
Track search
Log in to your application. The Area Search icon is in the toolbar on the map:

Click on the Area Search icon and draw a rectangle to select the area you want to search
Select a date range and Track as the Type, and click Search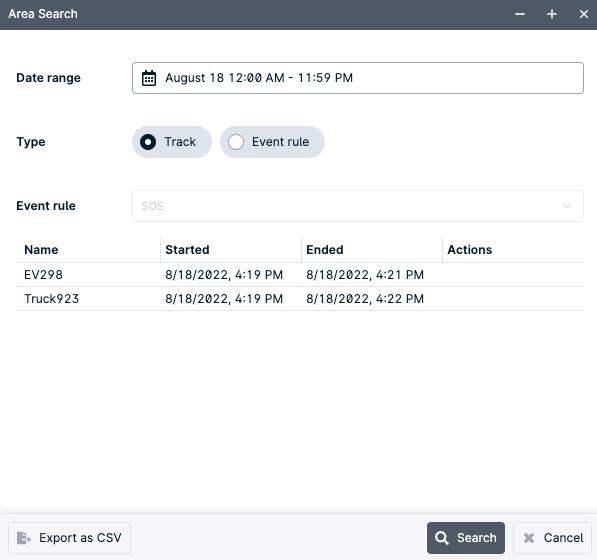 The Area Search window lists the tracks that match your search criteria. You can click on any result to draw it on the map.
Actions: There are two possible actions when you get the search results.
Draw: the system will draw the found track on the map.
Show Track: the system will filter out the track points inside the search area and draw them on the map.
TIP: If you would like to draw the full track of the day for the vehicle, please use the Tracks Panel.
Event Search
If you want to search for specific events to know where and when these happened, you can do that by selecting the event rule of your choice.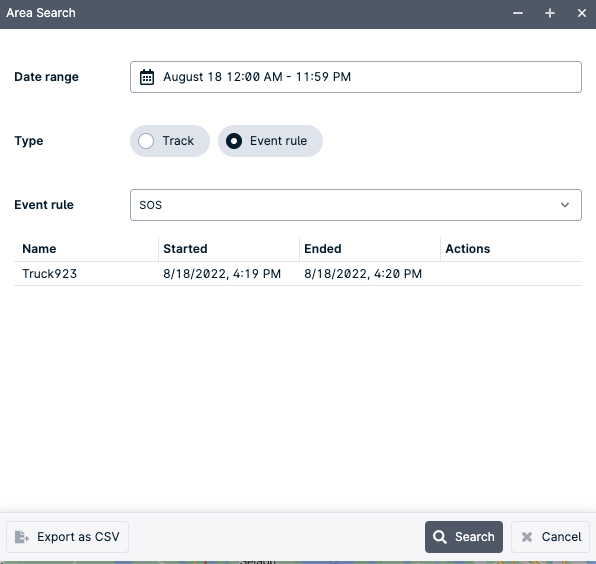 ---