---
Add Call and SMS buttons in the vehicle details for the Fleet App
This guide shows you how to add the Call and SMS buttons when checking for the vehicle's details inside the Fleet App. This feature could be useful to call or message a frequent driver of that vehicle.
Setup
1. Go to Vehicles > User Type Editor
If you don't have access to this option, read how to enable it here.
2. Click on Edit on the Device user type.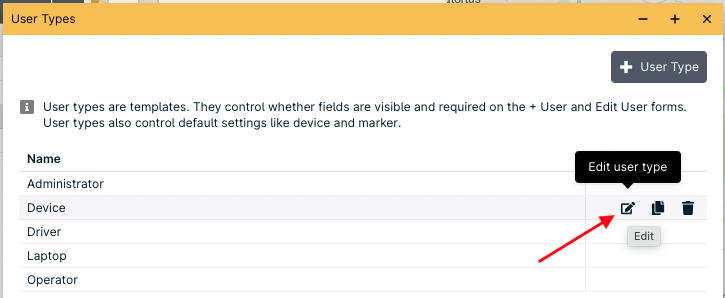 3. Select Visible box on the field Phone number.
4. Save the user type.
5. Edit the vehicle that you want to add the driver's phone number.
6. Under Details section, you will now see the Phone number field. Enter the driver's phone number there in the international format starting with the + character and country code.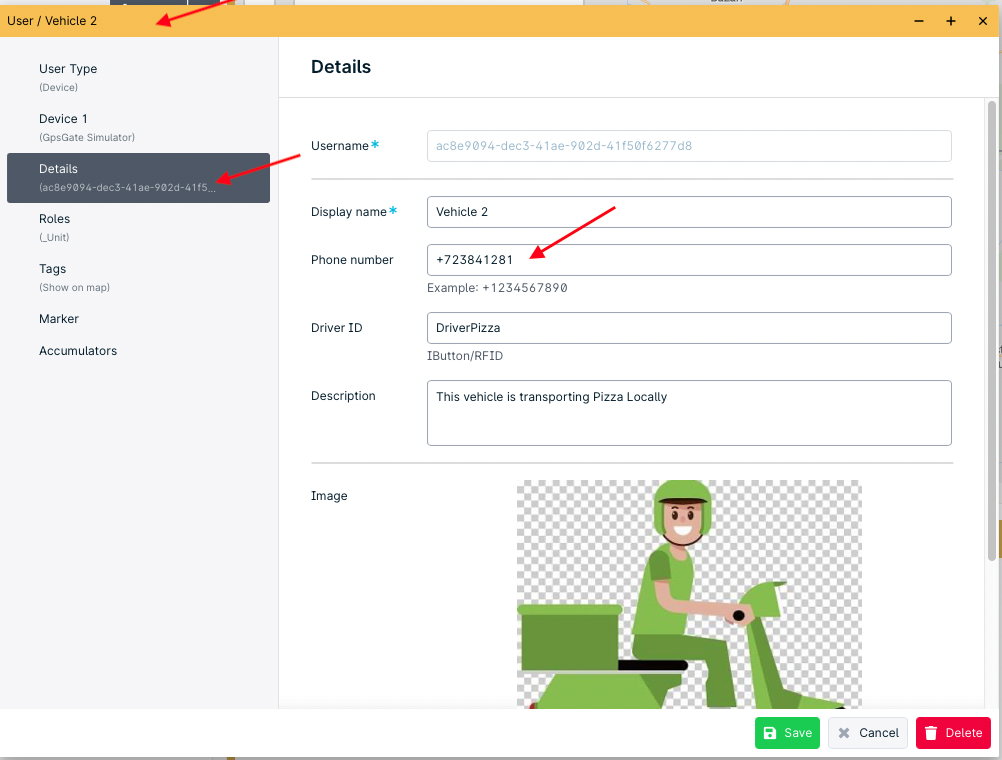 7. Save the vehicle.
Now you will see the Call and SMS buttons when reviewing the vehicle's details.
Note: The Call and SMS buttons will use your default cellular/SMS applications specified on your phone.
---