---
Trip Definition: define what is 'trip' and what is 'idling'
The trip definition allows defining in which situations the vehicle will be considered as running or idling. The definition generates standstills on the map where the vehicle is considered idling.
Default standstills are being displayed on the map when the track of the vehicle is displayed, and idling at least 120 seconds.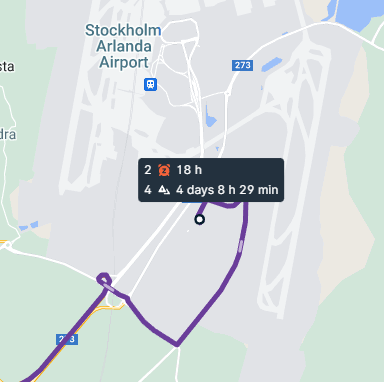 The vehicle idling is calculated based on the selected trip definition type in the device mapper (by default, this value is based on GPS Movement).
The Trip definition can also be created using Device Mapper Scripts.
Trip view feature
The trip view feature offers a practical and visual way to observe individual trips on the map.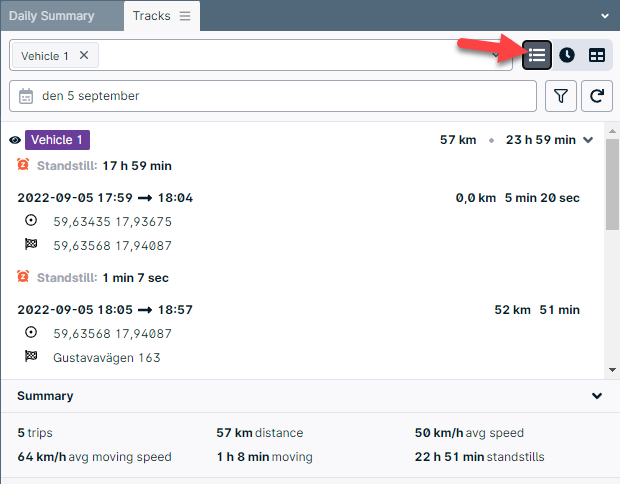 Another option is using the Timeline to represent the same trip

---